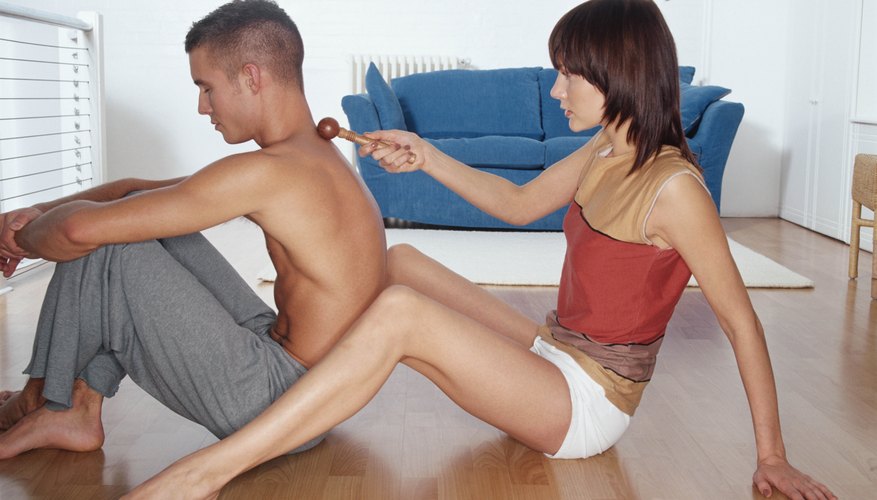 Lipstick Love
Write a love note on the bathroom or bedroom mirror in red lipstick, no matter how cliche you think it seems. Your boyfriend will appreciate the sexy touch to the note -- as long as it isn't asking him to take out the garbage. Write something simple like "I Love You" or the date, time and place of dinner reservations you made for the two of you.
Spa Day
Men like to be pampered; they just have trouble admitting it. Reserve a day for two at the spa, and watch your man's eyes light up with excitement. Stick to more manly treatments, such as a massage or facial. Avoid a pedicure unless your man is really up for that type of treatment. Surprise him with a bottle of your favorite wine to share while you are there, and enjoy some personal bonding time.
Kiss Him
Kissing tends to be the first thing that people stop doing on a regular basis in a relationship. The act of kissing is extremely intimate and can bring you closer to your man. Surprise your man by randomly kissing him or catching him as soon as he walks in the door. Learn new kissing techniques and wow him with your newly developed kissing skills.
Written Love
Love letters are timeless ways to say how you feel about your boyfriend. Write him a letter stating all the reasons you love him and how you want to spend your future with him. Spray the letter with some of your favorite perfume, and write in your best handwriting. Leave the letter where only he can find it, and watch him grin from ear to ear as he reads it.
VIP Package
Men who love sports will appreciate a VIP game package to watch their favorite team. Buy tickets to his favorite team's game, along with a jersey or sweatshirt to wear to the game. Purchase the Sunday Ticket for an all-access pass to his favorite games, along with gift certificates to purchase wings or burgers on the weekends. This might be his favorite gift of all.
View Singles Near You