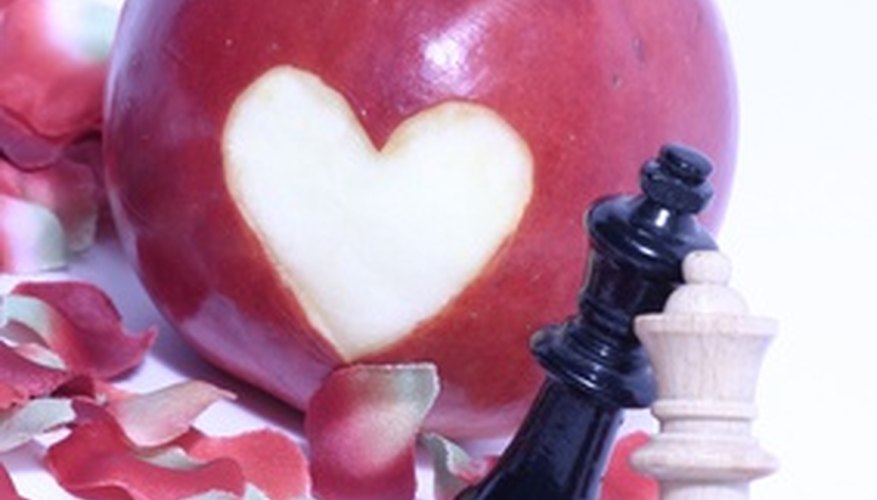 Table Decorations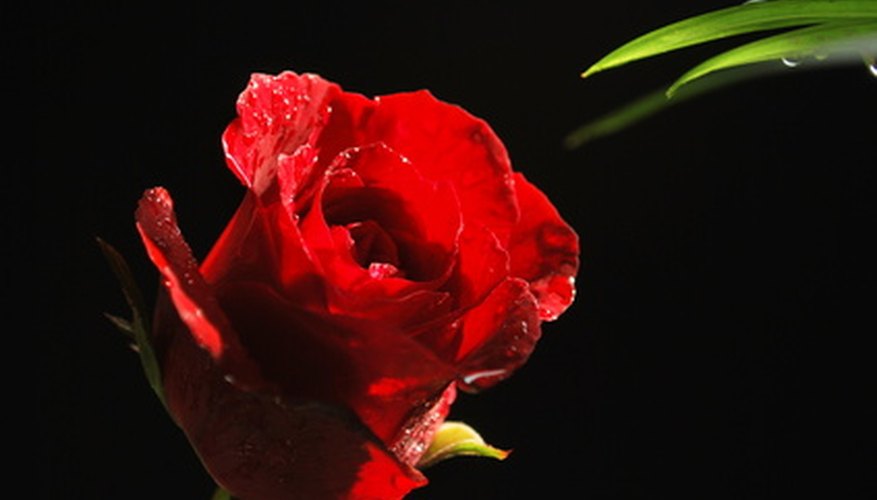 Cover your tables with white linen tablecloths and add a single red rose in a simple vase for a romantic centerpiece. For centerpieces with more impact, arrange clusters of heart-shaped, helium-filled balloons on the tables. Decorate the backs of chairs with gossamer bows and trailing streamers; twisting red and pink together makes it more interesting. Party stores stock a wide range of Valentine-themed tableware all year round; stock up on a selection if you don't feel confident making your own decorations.
Wall Decorations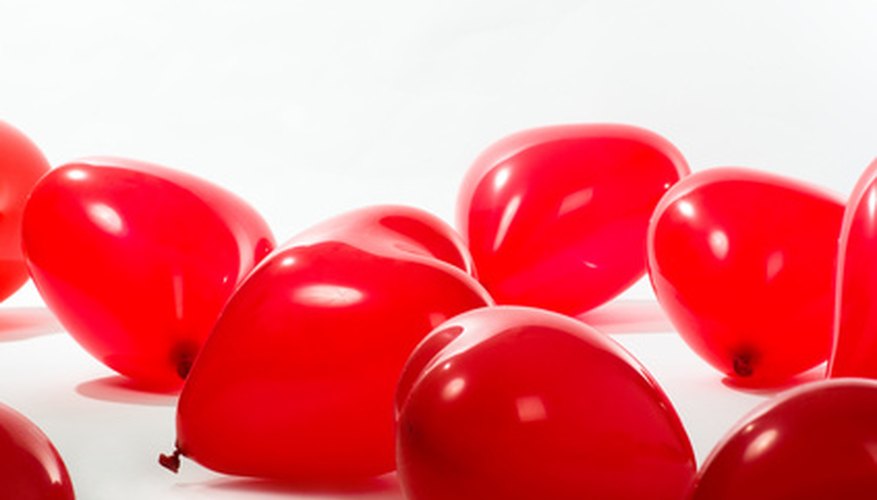 Fix die-cut hearts to walls and doors; the more the better. Write romantic sayings, quotes and facts on the hearts with a paint pen to entertain your guests. Fill heart-shaped balloons with helium and let them drift up to the ceiling, with attached ribbon curled and hanging loose. Frame old romantic movie posters, which can be easily found at online auction sites, and use them to create focal points on the walls. For an interactive accent, attach several cork notice boards to the wall, decorated with red and pink ribbon. On the floor nearby, place heart-shaped wicker baskets holding pens and more die-cut hearts. Invite guests to write messages of love and pin them to the boards. Not only will the colored hearts add to the wall decor, guests will have fun checking to see if someone has left them any special messages.
Romantic Lighting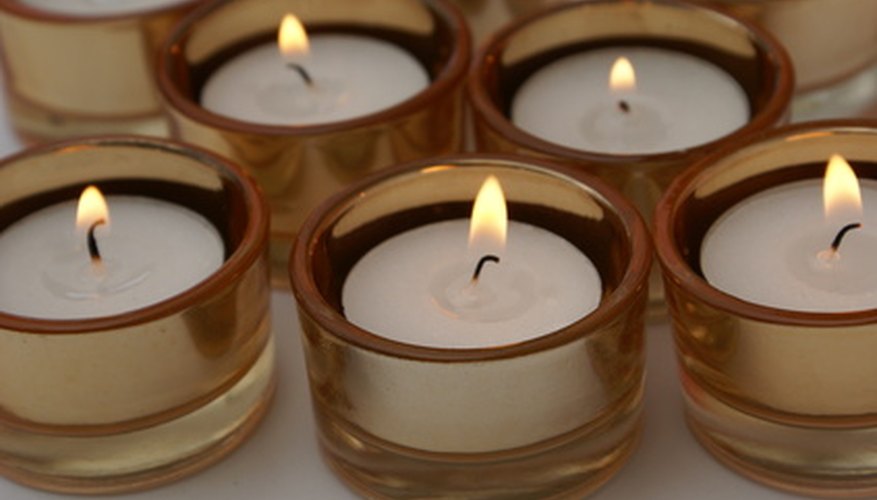 Effective sweetheart banquet lighting needn't be complicated. Hang light nets on the walls and ceiling for a twinkling effect, or for a truly romantic atmosphere, stick to candlelight. Place tea lights in glass holders around the room for a flattering, glowing ambiance. For something grander, incorporate candles into your table centerpieces. Stick to classic ivory pillars in tall glass vases for a stylish look, or choose colors to match the rest of your decor. Pillar candles in various shades of red and pink create a romantic color scheme. To really get guests in the mood for love, use scented candles such as sandalwood, patchouli, lavender and ylang ylang.
View Singles Near You