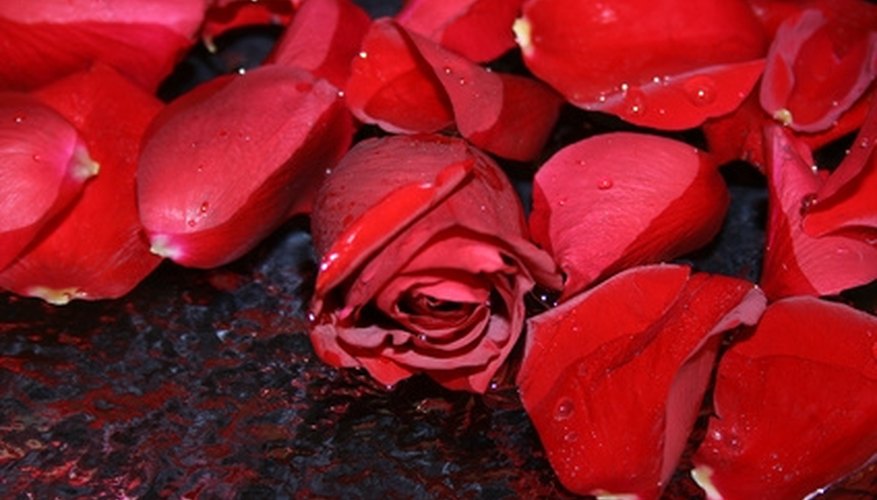 Photographs
If the romantic table decorations are intended for a specific couple, locate several pictures of the pair, and place them in a clear photo cube or several small picture frames, then position these back-to-back in the center of the table. Surround them with several small trinkets, dried flowers, or other sentimental objects from the couple's past.
Flower and Fruit Arrangements
Floral arrangements have always been a classic way to adorn a table. Try adding decoratively sliced fruit or skewered berries to a bouquet of fresh flowers to create a distinctive piece.
Candles
An assortment of matching candles of varying heights or even colors can make a beautiful display when placed in a large grouping in the center of the table. Place the collection on a large decorative plate, then light the candles to set a romantic mood.
Origami
Tabletops can also be decorated with a variety of small origami hearts, flowers, and similar items. Origami consists of small square pieces of colored paper folded into intricate designs, typically to look like common objects or animals.
Rose Petals
Cover your table with a simple white tablecloth and sprinkle with silk rose petals before setting the table. This modest decor captures the romance of roses, while maintaining an elegant look. A formal place-setting works well in this instance.
View Singles Near You