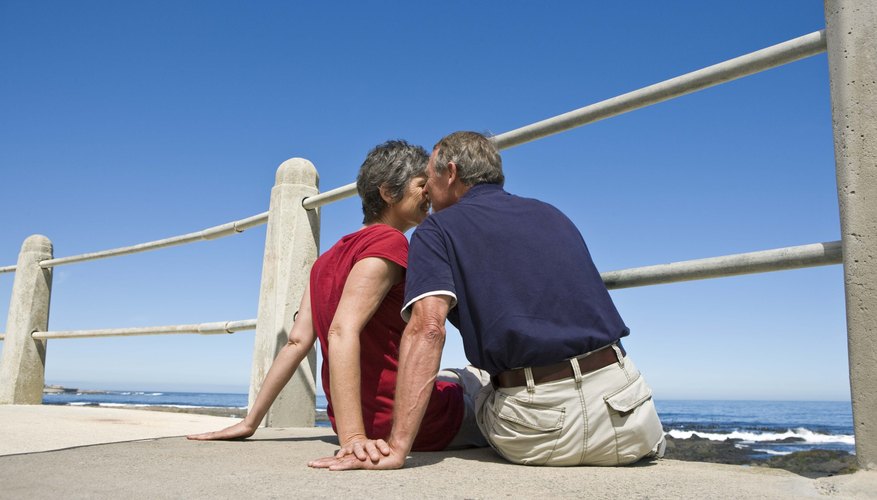 Romantic Evening at Home
Make your home a romantic oasis. Turn off all the lights and enjoy your home by candlelight. Play some soft music and fix a few light appetizers. Give each other massages, catch up on life -- but no talking about the kids or work. Dance to your favorite slow song while gazing into each other's eyes. You can enjoy the comfort of your home without spending any money.
Walk on the Beach
The beach is one of most romantic places couples can take advantage of. Take a walk on the beach by moonlight. The sound of the waves crashing against the shore and the moonlit sky sets the perfect atmosphere for a romantic evening. If you're planning your date during the day, bring a beach towel and find a secluded area. After a nice stroll walking hand-in-hand, lay out and cuddle. Take turns burying each other in the sand.
Romantic Games
Take your traditional board game and add a romantic twist to it. For example, you can add your own set of rules to the popular word game "Scrabble." One idea can be each word spelled has to represent something you love about your partner. If you don't have any board games lying around, make up your own romantic games. Just use a little creativity.
Sunset Picnic
Plan to have a picnic in the park in just enough time to watch the sunset. This activity is free and the romantic aspect of it is only limited by your imagination. Pack a few light snacks like cheese, crackers, fruit and finger sandwiches. Use tea lights or glow sticks to set a romantic ambiance as it gets dark. Bring a bottle of chilled sparkling cider to drink and champagne flutes to drink with. Feed each other food and whisper sweet-nothings into each other's ear as you watch the sun set.
View Singles Near You