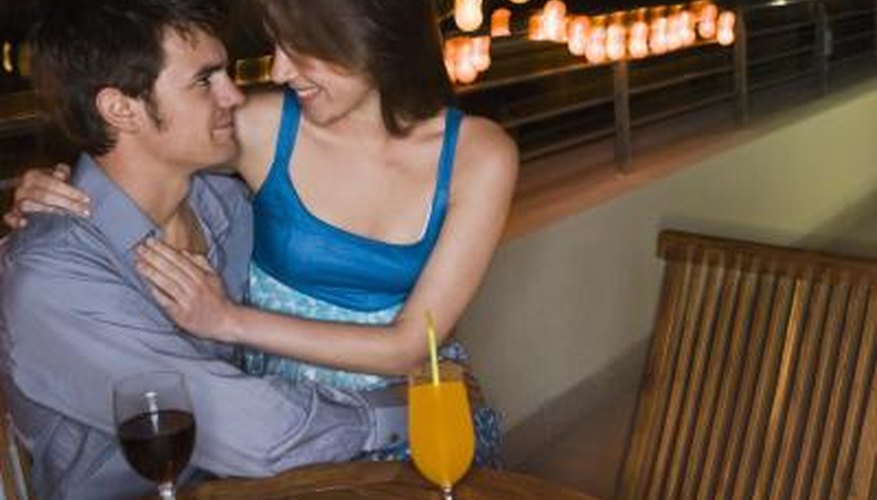 Have a Drink or Two
Instead of lingering in the restaurant after dinner, head out into the fresh air and seek a place where you can sit and talk some more. Not every bar or club will be crowded or noisy. If you're really lucky, you might find an out-of-the-way table in a bar or nightclub where you can be alone and share some private time. You will be full from eating, so this is a good time to have an after-dinner drink or two and enjoy the moment.
Listen to Music (or Dance)
Depending on the mood, you and your significant other may want to kick off your shoes and listen to some tunes at a club in the area. There are bars and clubs for couples of all ages. If you're into '80s music, chances are a club will have '80s night. Slow, sensual grooves are an option if you're both into toned-down music. If you're both into jazz, go to a place where it's played.
Bet on the Horses
Most downtowns in major cities have places where horse-drawn carriages can be rented for as little as 30 minutes. You won't be surprised how romantic a half hour of hearing the clip-clop of horses' hooves can be. Most carriages contain some sort of privacy so you can sneak a kiss or two with your favorite date. It is a good way to relax after a big meal and stay off your feet for a while longer.
Keep It Quiet
Even in a bustling city, there are places to get away from it all. A walk along the lakefront in Chicago is a good place to enjoy some quiet time. If you're not in a quiet destination, take the car and drive someplace where you can see stars or spend some time with your loved one. Kissing someone inside a car can be romantic, if not fog-inducing on the windows.
The Question
It may be obvious, but popping the question is the ultimate in romance. If you're already married, you can phrase the question a bit differently. If you're single and you've dated your significant other for a period of time -- and you both know you're ready -- there is nothing more romantic than surprising your partner with a ring. Yes, women can propose to men as well. Of all the things to do after dinner that involve romance, this heads a lot of lists.
View Singles Near You