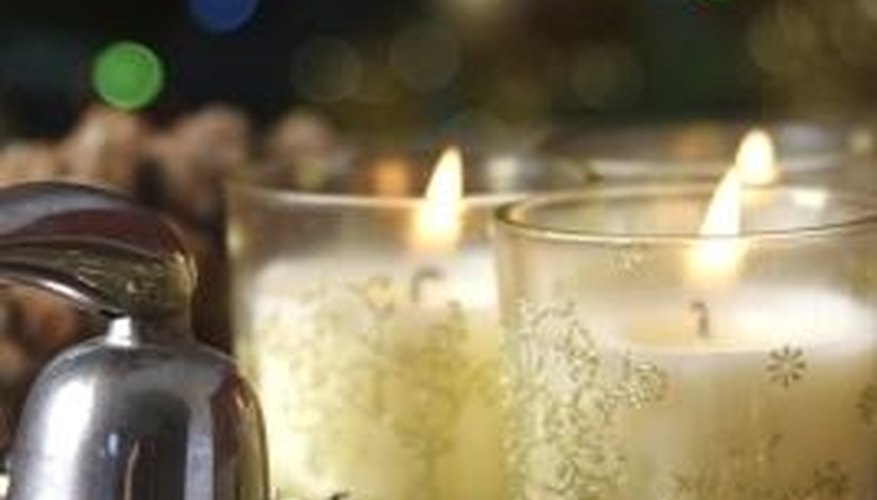 Visit Central Park
Central Park offers a number of romantic activities during the Christmas season, such as ice skating and horse-drawn carriage rides. Guests lucky enough to visit the park after a freshly fallen snow will find places for sledding or a casual short cross-country ski trip followed by lunch and a hot beverage at Ballplayers' House cafe.
The park features two ice skating rinks: Wollman Rink and Lasker Rink. The skating rinks' open to the public at 10 a.m. every day of the week, and remain open into the evening. On Fridays and Saturdays, the rinks are open until 11 p.m.
Rockefeller Center
Rockefeller Center features outdoor holiday concerts, a huge Christmas tree and its famous ice skating rink. Televised nationally, the lighting of the center's Christmas tree helps kick off the Christmas season in New York and features big name acts, which in the past have included Harry Connick, Jr. and Tony Bennett. The center keeps the tree lit every evening of the season and does not charge admission to view the tree. Rockefeller Center also offers tours and a romantic look out on its top floor, the Top of the Rock.
The skating rink is open from 8:30 a.m. to 10:30 p.m. Mondays through Thursdays, 9 a.m. to midnight Friday and Saturday and 8:30 a.m. to 10 p.m. on Sundays.
Lincoln Center
For those who enjoy romantic evenings filled with live stage, dance, orchestra or opera performances, Lincoln Center offers year-round performances by some of top companies in the country. However, during the holiday season the center offers performances of "The Nutcracker." The NYC Ballet company performs George Balanchine's famous version of "The Nutcracker." Handel's "Messiah" is also frequently played at Lincoln Center during the holiday season. The center hosts a tree lighting ceremony during the first week of December.
View Singles Near You