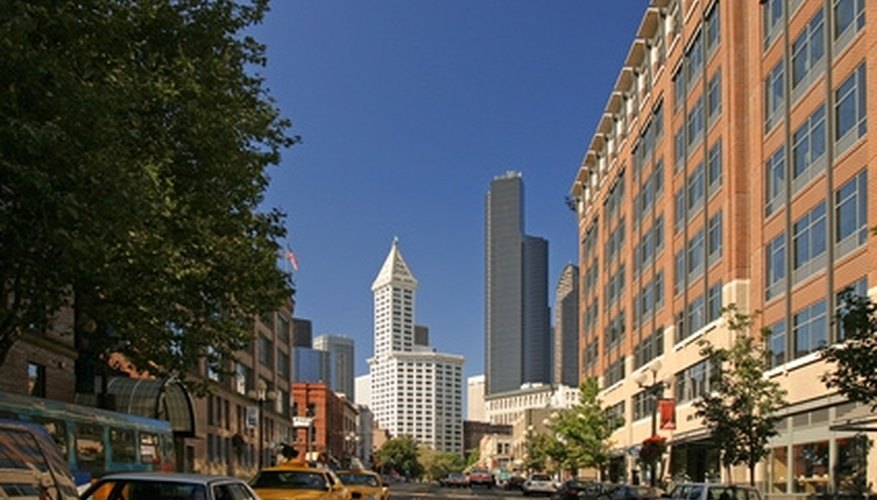 Washington Park Arboretum
The Washington Park Arboretum is a popular place for romantic walks and ranks among the favorite sight-seeing destinations in Seattle. It has more than 230 acres of unique tree and plant collections, including five distinct gardens. The park is located to the northeast of downtown, along Union Bay, which offers five canoe/kayak landings. The park is open daily from dawn to dusk and entrance is free to the public. As of October 2010, the widely recognized Japanese Gardens within the arboretum had a $5 admission fee.
Washington Park Arboretum
2300 Arboretum Dr. East
Seattle, WA 98112
206-543-8800
depts.washington.edu
Olympic Sculpture Park
The 9-acre Olympic Sculpture Park is home to a vibrant art space that opened in 2007. It stretches along a waterfront corridor to provide a romantic backdrop within downtown Seattle. Designers kept the project's goals for environmental restoration at the forefront as they structured the park with four identifiable areas--valley, grove, meadow, shore--while more than 20 pieces of public art have been installed on the grounds. A pavilion and cafe are located within the park and private tours are available. The park is free to the public and open 365 days a year from sunrise to sunset.
Olympic Sculpture Park
2901 Western Ave.
Seattle, WA 98121
206-654-3100
seattleartmuseum.org
Paramount Theatre
The historic Paramount Theatre reopened in 1995 and now offers visitors a romantic night on the town with a glimpse into the past. The $20 million restoration brought the facility back to its original look and feel of 1928, when the doors originally opened. The facility can now be configured as a movie theater, banquet ballroom, dance floor or dinner theater with a capacity of more than 1,400. The 218 refurbished chandeliers are covered with more than 3 million crystal beads that highlight the fixtures. As of October 2010, free tours of approximately 90 minutes were available the first Saturday of each month.
Paramount Theatre
911 Pine St.
Seattle, WA 98101
206-682-1414
stgpresents.org
View Singles Near You