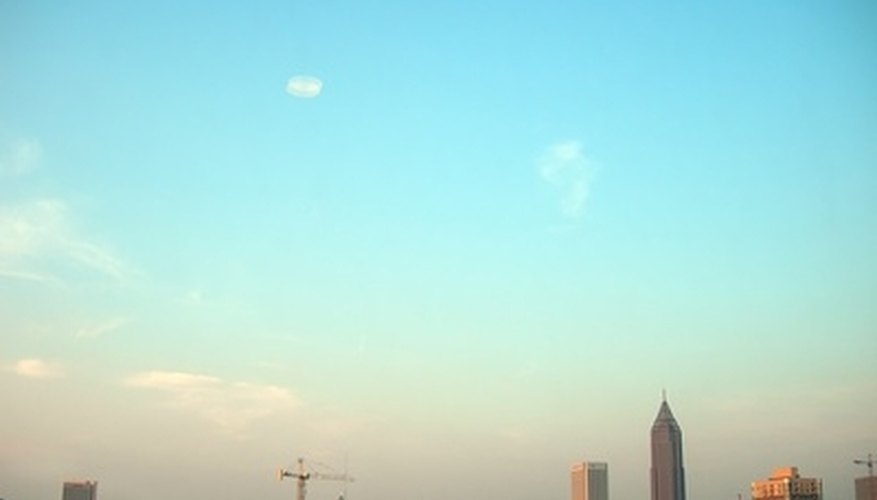 Sun Dial Restaurant Bar and View
Nothing says romance quite like an intimate dinner for two and the Atlanta area is teaming with a number of restaurants that fit the bill. However, restaurants are not created equally and some eateries rise above the rest. The Sun Dial Restaurant, Bar and View, located in the heart of downtown, is a tri-level dining facility perched on the 72nd floor of the Westin Peachtree Plaza hotel. The revolving rooftop restaurant is an Atlanta institution, known for its scenic elevators, unobstructed city views, contemporary American cuisine and dimly-lit dining room, filled with cozy couples and the atmospheric sounds of soft music. Additionally, the upper levels of the facility offer an observation deck with telescopes and a revolving cocktail bar.
Sun Dial Restaurant, Bar and View
201 Peachtree St. NW Atlanta, GA 30303
404-589-7506
sundialrestaurant.com
Nottingham Shire and Carriage for Hire
Nottingham Shire and Carriage for Hire offers a memorable way to tour the downtown area. Cozy couples are transported through the city streets in open-air carriages drawn by English Shire draft horses. The tours are conducted by knowledgeable tour guides and last 15 to 60 minutes in duration. Noteworthy sights along the tour routes include Centennial Olympic Park, CNN Center, the downtown business district, the Georgia Aquarium and Underground Atlanta. For the ultimate in romance, request a tour in a Cinderella carriage; they provide a memorable way to see the city while bringing the princess fairy tale to life.
Nottingham Shire and Carriage for Hire
556 Tift St. SW
Atlanta, GA. 30310
404-622-0526
carriageforhire.com
Evergreen Marriott Conference Resort
Located within a 20-minute drive of downtown, at picturesque Stone Mountain Park, the Evergreen Marriott Conference Resort offers the perfect place to enjoy an extended romantic getaway. The AAA rated-four diamond resort is nestled within 3,300-acres of park lands filled with evergreen trees, hiking and biking trails, riverboats and a lake. The Evergreen Marriott Conference Resort offers 336 contemporary guest rooms with feather beds, marble bathrooms and private balconies with mountain or lake views. The property is teeming with a variety of romantic amenities, including a spacious lobby with hardwood floors and fireplaces, a full-service spa, saunas, Jacuzzis, outdoor pools, room service and several lakefront eateries that range from gourmet restaurants to cafes. Additional amenities include free parking and admission to Stone Mountain Park.
Evergreen Marriott Conference Resort
4021 Lakeview Crossing
Stone Mountain, GA 30083
770-879-9900
marriott.com
View Singles Near You