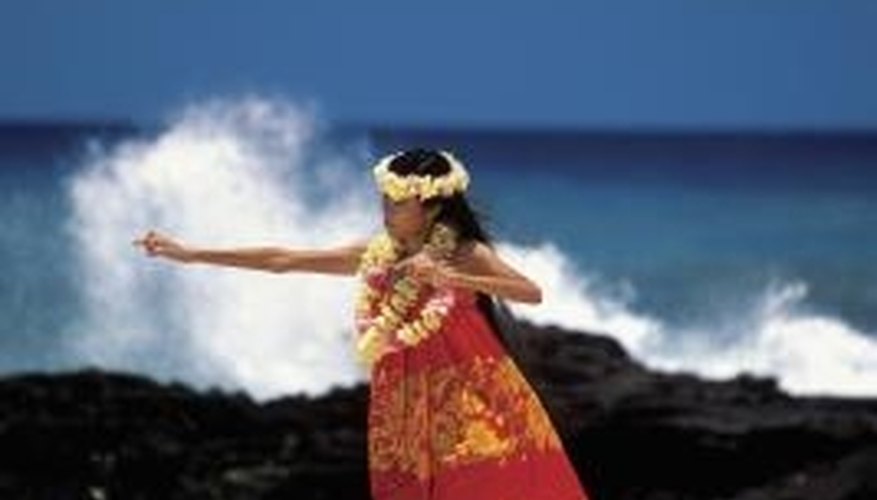 Luau
No romantic trip to Hawaii is complete without a night at an authentic luau. A night of local music, dancing and food is a great way to begin your romantic evening. Watching the Polynesian dancers hula the night away will put you and your partner in a great mood. Adam Warner of Traveler's Joy recommends the Old Lahaina Luau on Maui, the Luau at Kona Village on the Big Island and the Polynesian Cultural Center's Ali'i Luau on Oahu.
Sunset Cruise
Seeing the sun set on the Pacific Ocean can put anyone in a romantic mood. Whether you sail out on the water yourself or hire a captain to take you out, being out on the ocean as the sun sets will allow you to connect to your partner. Bring some snacks or drinks out on the water with you and make an evening out of it. Cuddling with your loved one as the sun goes down will make a special romantic moment you'll remember forever.
Helicopter Tour
Gather your partner and take off on a private helicopter ride around the islands. The ride will give you and your loved one a great view of all of Hawaii's geography, including the beaches, volcanoes and waterfalls. Soaring through the sky will give you the chance to connect with your partner as you experience something new. On Traveler's Joy, Adam Warner recommends Blue Hawaiian Helicopters for their private tours of Oahu, Kauai, Maui and the Big Island.
Beach Picnic
If a private helicopter ride is a bit out of your price range, a picnic on the beach with your partner can allow you to grow closer and take in Hawaii's beautiful sites. By preparing your picnic yourself, you'll be able to only take the foods and drinks you want, ensuring the meal is perfect. Find a secluded spot on one of Hawaii's many beaches, and you'll have the privacy your looking for as you and your partner watch the waves come in.
View Singles Near You