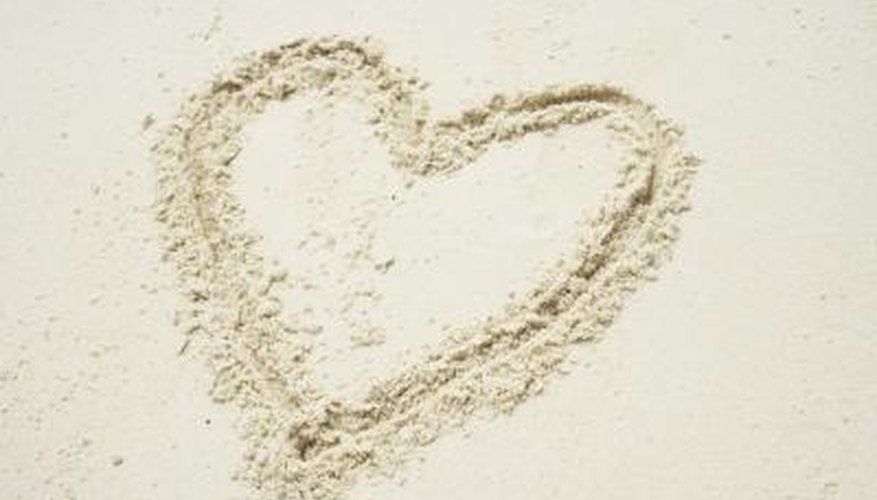 Refer to a Special Moment
Capture your feelings by and referring to special moments you've shared. Talk about your feelings for him. Describe how you feel, but avoid tired cliches. Instead, say something that is special between the two of you. For example, you could write: "My love for you allows me to make it through the day. And when things like last year happened, knowing that you are by my side pushes me to continue."
Or you could say: "There was that time when I thought our love for one another was through, but when we sat down together that night at the park, and it was just the two of us wrapped tight in each others arms, I knew that I had found something special and wasn't about to let it go."
Say It Once
Hold the "I love you" until you've reached the most emotional point of your letter. I love you said the right way and at the right time can be romantic and impactful. However, if you repeat it numerous times in your letter, you could appear overly dramatic, insincere or it may come across as if you are trying to convince yourself or just trying to fill space.
Write a Poem
If you are more creative, consider writing a poem and including it in your letter. Writing a poem is not as difficult as you may imagine and it can be short and sweet and still serve its purpose. For example, you can write about her beauty. Don't just say she's beautiful, however. Describe and draw comparisons. Alternatively, include a romantic poem that captures your feelings. If you decide to quote a poem, find something unique to her.
Find a Song
Sometimes there is a song that is special to both of you. It might even say what it is you feel. Include the lyrics to the song in your letter and explain why this song captures the essence of you and her. Just remember not to leave yourself out of the example. Mention that each time you hear the song or a particular line, it makes you think of her and moments you've shared.
Resources
View Singles Near You