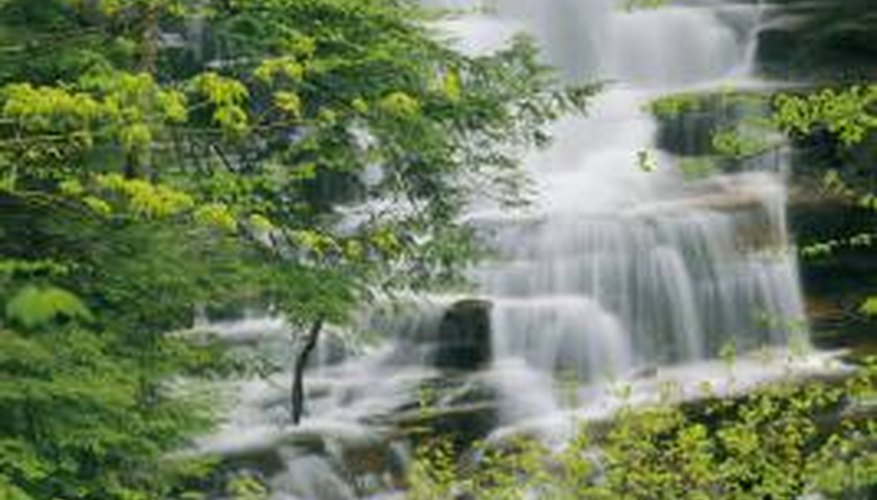 Romantic Hotels
The intimacy and quaint decor of small, boutique hotels make them an ideal location for a romantic overnight stay. In Scranton, you and your special someone can spend a night at The Colonnade (colonnade401.com). Located in downtown Scranton, this inn offers five luxury suites in a historic building built in the 1870s. If you want to get away from the hustle and bustle of the city, the Red Barn Village Bed & Breakfast (redbarnvillage.com) is located just 20 minutes outside downtown Scranton and offers just three intimate suites in a country setting. Each room comes with a kitchenette, and one comes with a whirlpool tub.
Romantic Restuarants
Choose from a variety of romantic restaurants in the Scranton area to take your loved to. The Ipanema Grille (ipanemagrill.com), a Brazilian steak house located along Main Avenue in Scranton, offers endless roasted meats served table-side in a cozy, romantic setting. Aside from meats, Ipanema Grille also offers desserts ideal for sharing with someone special, such as nutella crepes and Brazilian cheesecake. Another restaurant with a romantic atmosphere is Carmen's Restaurant & Wine Bar, located in the Radisson (radisson.com) Hotel. The upscale restaurant features classic steak, seafood and pasta dishes in an elegant setting. White linens, high ceilings, candles and low lighting add to the romantic atmosphere.
Walks in the Park
Take a romantic stroll through one of the Scranton area parks. The Nay Aug Park (scrantonpa.gov/nayaug_park.html) is the largest in Scranton and offers a number of walking trails. Stop at the Nay Aug Gorge in the southeastern section of the park for a secluded picnic for two with an impressive waterfall in the background. Another spacious park with plenty of walking areas and secluded romantic spots is McDade Park (lackawannacounty.org), in the lush botanical gardens and arboretum, a collections of specific types of trees and shrubs.
Romantic Area Attractions
Some of Scranton's popular attractions can also be romantic, especially if you go on a day when they are not typically crowded with visitors. The Steamtown National Historic Site (nps.gov/stea/index.htm) in Scranton features plenty of trains. You and you partner can get caught up in the Old World romance of steam locomotives and luxury train cars. And the visit with a relaxing train ride around the site. Head to the Scranton Cultural Center (scrantonculturalcenter.org) at the Masonic Temple with your sweetheart to catch a show in one of the most stunning buildings in Scranton. Originally built in the 1920s, the building looks like a grand cathedral and features several live shows and performers throughout the year. Romantic events at the Scranton Cultural Center include jazz concerts, the symphony and Broadway musicals.
View Singles Near You