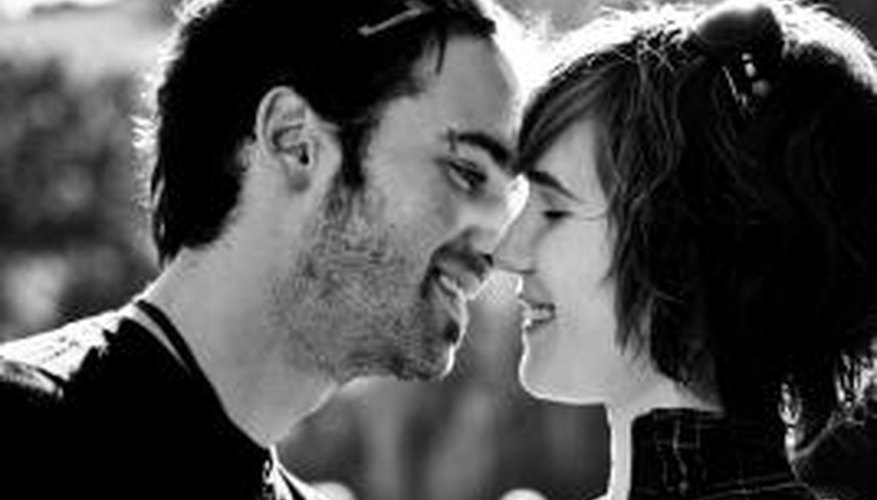 Compliments
Picture this: Her car breaks down on the freeway in the middle of a thunderstorm, and when she gets home, her hair looks like a tumbleweed. Tell her how beautiful she is. You're not trying to placate her. You think she is a beautiful person because her car broke down on the freeway --- while trying to help a mother and child stranded on the side of the road. You're complimenting her character.
Go with the element of surprise. Call him at work in the middle of the day. Tell him what you love about him, such as his sexy eyes or his outgoing personality. Be specific. It's not only what you say to him, it's also the fact that you were thinking about him and took the time to tell him so.
Support
She complains about her job on a daily basis. Instead of ignoring her, support her by telling her that you understand. Tell her that you would trade places if you could. Let her know that you would do anything to see her happy. You can't change the situation, but voicing your support is one of the most romantic things you can do for her during a difficult time.
Words To Make You Smile
Sometimes it's just the little things you can say to him that make him smile. Remind him of that romantic trip the two of you took last year. Saying things such as, "You are my Romeo" can bring a smile your man's face. When he begins to question your relationship, tell him how much you trust him or thank him for all the love he's given you throughout the years.
Apologies
You came home after a bad day at work and snapped at her for no reason. Sometimes, the most romantic thing you can say is, "I'm sorry." When you truly mean it, these two words show that you care enough to admit that you were wrong. It also demonstrates two positive qualities within you: You are not stubborn, and you don't hold grudges.
View Singles Near You