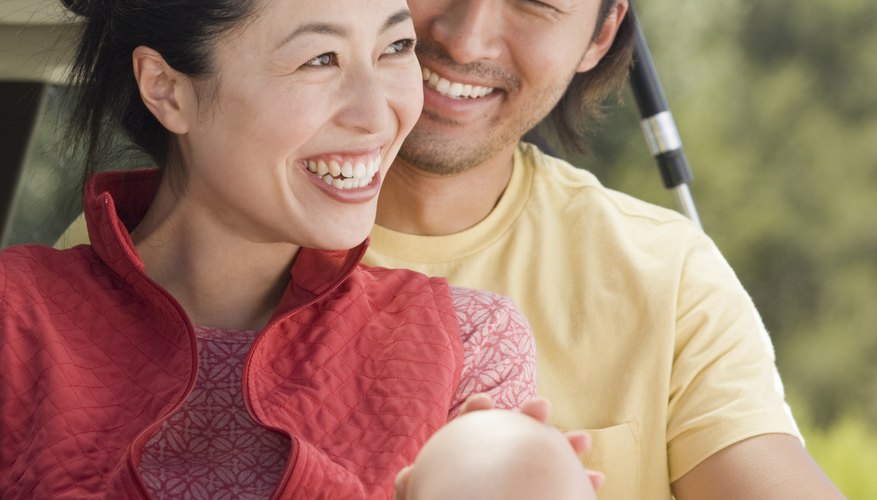 Relax at a Spa
Located in a scenic woodland setting, the Aqua Ice Salon and Day Spa (aquaicesalon.com) provides a romantic place for couples to relax together and enjoy some pampering. The spa offers an Aqua Relaxing Couple package, designed specifically to let couples spend some time together in a calm and tranquil atmosphere. The package includes an aromatherapy massage, as well as manicure and pedicure services.
Romantic Stroll
Places to have a romantic stroll through a natural setting include the Patuxent River Scenic Trail at Queen Anne (pgparks.com). The trail passes through a woodland area alongside the Patuxent River, providing scenic views of the river and surrounding area. Couples can spend a few hours walking some or all of the 4-mile trail, which has plenty of rest stops along its length to sit and enjoy the beautiful surroundings.
Picnic in a Park
Having a picnic in an outdoor setting provides a romantic way for a couple to spend some time together. Watkins Regional Park (pgparks.com) covers an area of over 850 acres in Upper Marlboro and has plenty of open and sheltered picnic areas available. Other amenities to enjoy in the park include an antique carousel and a miniature train ride, which winds its way through a beautiful woodland area. For couples who enjoy music, the park hosts a series of free summer concerts. This provides the opportunity for a romantic evening of music in the warmer summer weather.
Romantic Meal
The Peachez Cafe and Lounge (peachezcafeandlounge.com) provides the opportunity to enjoy a romantic evening of dining and entertainment. Starting the evening early allows couples to take advantage of the cocktails and appetizers served during the happy hour, from 4:00 p.m. to 7:00 p.m. The cafe features New Orleans style southern cuisine, with dishes to enjoy including corn and crab chowder and seafood gumbo. The cafe also offers live entertainment on Thursday and Saturday evenings, with bands and singers staging concerts for diners to enjoy.
View Singles Near You