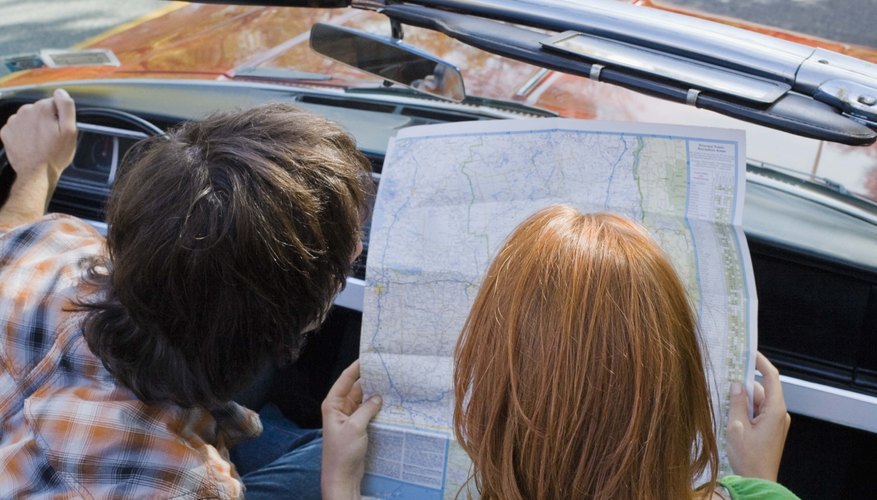 Road Trips
To experience the towering mountains outside of Yellowstone National Park, take Highway 212, otherwise known as Beartooth Highway, through Wyoming and Montana. Stop for a night at the Pollard Hotel (thepollard.com), where you can enjoy hot tub suites, in-room champagne and chocolates, and a steak dinner at the candlelit restaurant. In Vermont, experience the covered bridges and changing leaves of scenic Route 100. Turn off the road toward Newfane and stay at the cozy Four Columns Inn (fourcolumnsinn.com). The hotel offers a wedding package that includes suite accommodations, roses, dinner for two and a custom cake.
Adult Resorts
At the secluded Pocono Palace Resort (covepoconoresorts.com), couples have a multitude of activities at their fingertips, such as horseback riding, golf and tennis. Relax by the lake or in your Roman Tower suite with a 7-foot tall bath tub shaped like a champagne glass. Dine on grilled fish at the Venus Court Restaurant, then dance the night away at the Gladiator Nightclub. Guests of the clothing-optional Caliente Club in Tampa (calienteresorts.com) can choose from standard guest rooms, cottages or multi-room villas. Take part in yoga classes, pool tournaments and karaoke nights. Enjoy steaks and chops at the on-site grill or sip cocktails in the Calypso Cantina.
Adventure Travel
Western River Expeditions (westernriver.com) offers several rafting trips in Utah, Idaho and Arizona. On the four-day Grand Canyon trip, shoot the rapids of the Colorado River, go horseback riding with your partner and enjoy live music entertainment at your campsite. Equipment, meals and guides are included. Pinot Noir lovers may be interested in the five-day California Wine Country adventure hosted by World Beyond Tours (worldbeyondtours.com). After a sound sleep in your romantic bed and breakfast room, taste Russian River varietals, enjoy private vineyard tours and play bocce ball during down time. Four breakfasts, three dinners, accommodations and transportation are part of the package.
Singles Travel
Singles looking to meet that special someone can take the 14-day Eastern Discovery Tour offered by Best Single Travel (bestsingletravel.com). Explore the French Quarter in New Orleans, relax on the sunny beaches in Miami and see where the film "Forrest Gump" was shot in Savannah. All entrance fees and 19 meals are included. The company also hosts a 10-day L.A. to the Bay itinerary. After strolling the Gaslamp Quarter in San Diego, play blackjack in Las Vegas and end your trip with a visit to Yosemite National Park. Transfers and 11 meals are included. Both trips accommodate guests in shared twin-bed rooms; single rooms are available at extra costs.
View Singles Near You