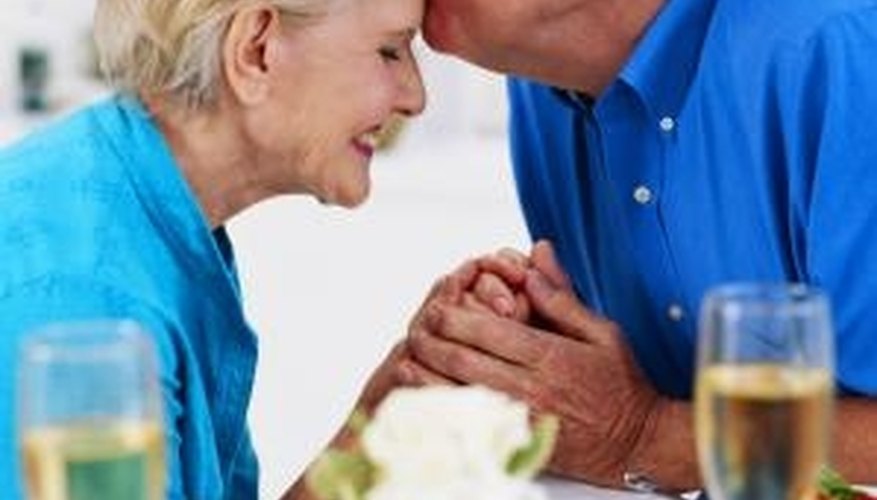 Make a Themed Dinner
Making a themed dinner for your partner is an excellent way to add some individuality and romance to your Valentine's date. First ask your partner one place in the world where he would love to visit. Afterward, begin planning that date around the location your partner would love to go. For example, If you partner wants to visit Italy, start by decorating the dining area with images from Italy and the Italian flag. Then you play Italian music in the background, Italian panzanella appetizers and a glass of vermouth to start the evening. Then enjoy the date with a main dish of chicken parmigiana and top it off with chocolate-filled biscotti for dessert.
Indoor Picnic
Although it may still be cold outside, you and your partner can still have a picnic together indoors. Treat the event as if the two of you were outside in a park enjoying the warm air of a summer's day. Lay your blanket out on the floor and place the food out so the two of you may enjoy a meal together. You can share stories of your childhood while playing board games like Monopoly, checkers and chess with your partner. After your indoor picnic you and your partner can continue your date by playing sports-themed video games to further your quasi picnic.
Paint
You can also decide to pick up a paint brush with your partner and create art together on your Valentine's date. Start by getting a canvas, paint, brushes and overalls for both you and your date. You can also add some ambiance into the room by playing music, lighting candles and letting in some natural light. Now let your inner artist out by painting one another, painting your childhood home or you two can even paint your dream homes.
Train Rider
Go on a trade ride with your valentine so that the two of you can enjoy time together while listening to the power of the locomotive. It is a fun and creative twist on a classic dinner for two on Valentine's Day. The romance will kick up as you two dance away in a train car as the world goes by and let the music take you away.
Resources
View Singles Near You