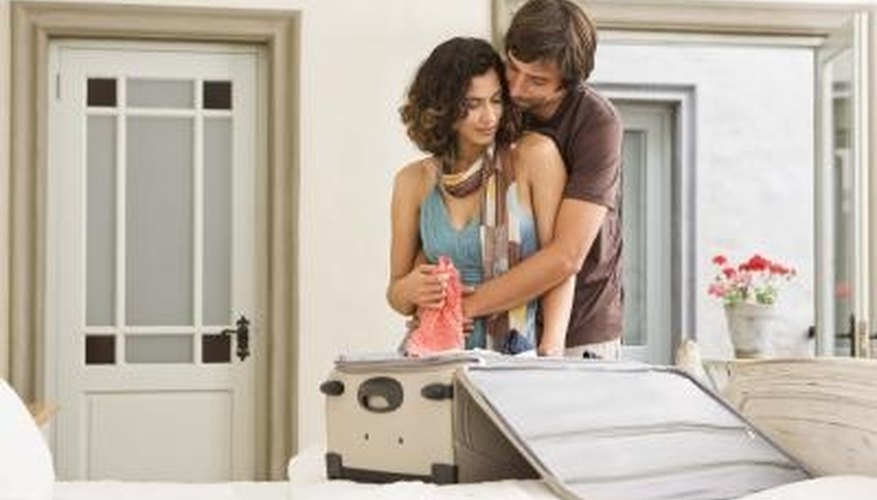 Gift Basket
Fill a gift basket with his favorite items. For instance, if he's a boxing fan, give him DVDs of classic boxing matches, such as the Tyson-Holyfield fight. If he loves your homemade treats, fill the basket with his favorite goodies, such as chocolate chunky chip raisin cookies or double-stuffed fudge brownies. For a fishing fanatic, fill a basket with fishing gear --- hooks, bait and a hat with a matching vest. For an added personal touch, have his name engraved onto the hat and vest.
Homemade Coupons
Don't just give her any coupon booklet; give her coupons catered specifically to her. Include generic coupons such as "A Dinner of Choice" and "A Free Novel From the Local Bookstore." Kick it up a notch, and include romantic coupons such as "One Sensual Chocolate Massage" and "One Free Movie Make-Out Session." Include an expiration date so she knows you're serious about having the coupons redeemed.
Flowers
Take this traditional idea to a new level. Have a rose delivered to his job every day next week. Attach a simple note to each rose for a "special" gift that evening. For instance, Monday's rose can include a massage for two. Tuesday's rose can have a note attached offering a romantic dinner, and so on. You can also have two dozen roses delivered to her job with a thoughtful note attached, such as "Thinking of You" or "To The One I Love." For a poetry lover, attach her favorite romantic poem.
Photos
Gather all your favorite photos, and create a collage. Purchase an old-fashioned frame for the photos. Have a short personal message from the heart engraved onto the frame, such as "Here's to Making a Million More Memories With You."
Make a photo memory book of all your cherished photos together, including the pictures of when you first met up until the present. Include keepsake items such as the picture of the two of you at the amusement park or the first birthday card he gave you.
View Singles Near You