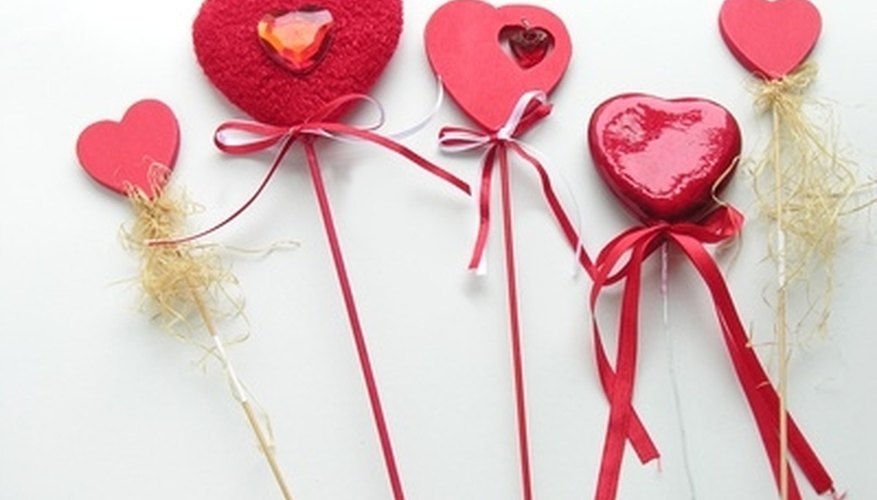 Although many men won't admit it, they enjoy a little romance every now and then. And Valentine's Day is one day every year when you can get romantic without being accused of acting cheesy. So go all out for your loved one this year and show him how you feel with a romantic gift. Remember, your gift doesn't have to be an item. It can be dinner, a trip or whatever you want.
Re-create First Date
Re-create the first date you had with him for Valentine's Day. This is an especially fun gift if you have been dating or married for at least a few years. It won't have the same nostalgia factor if your first date was only three months ago. If you can, go to the same restaurant or bar. If you can't, stay home and cook the food you ate or make the drinks you had. Watch the same movie you saw on your first date or take part in the same activity. You will both be able to remember back to the first night you were together and think about why you are still together now.
Collar Stays
If he's a businessman who wears a suit to work every day, odds are he wears collar stays, the little metal tabs that help his collar remain in place. Buy a few collar stays and have them engraved with personal messages. Make some sweet and romantic and others a little more private. He'll have your messages with him every day when he goes to work, but no one else will be able to tell.
Gifts Every Hour
Valentine's Day is often just about the woman, and the man doesn't receive much. Change that for the man in your life by giving him gifts each hour on Valentine's Day. Start with breakfast in bed. Once he gets to work, begin sending other gifts. You can have a delivery service take them to him or enlist friends to help. Consider sending small things, such as balloons, a monogrammed notepad for his desk, his lunch and candies. Include a couple of bigger items as well, such as a new MP3 player or a watch. For his last gift, send a note telling him that his last gift is waiting at home, a special dinner made by you. He is sure to feel special after this day.
View Singles Near You