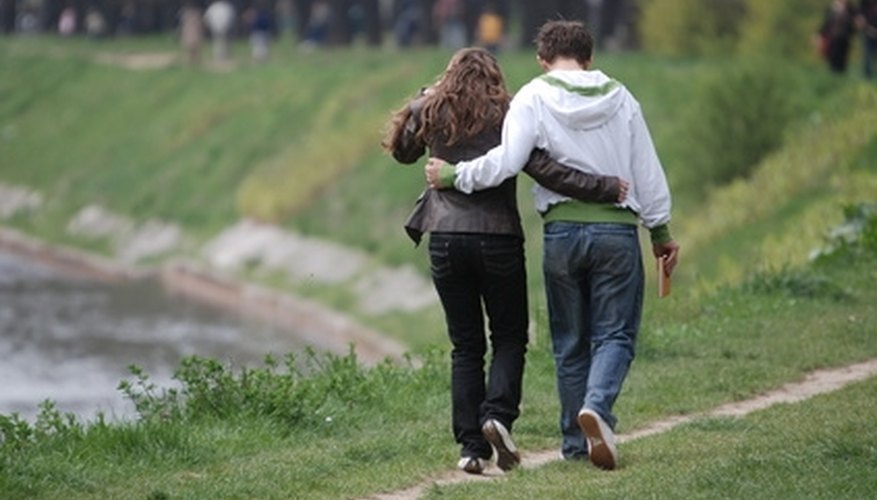 Pack a Vegan Picnic
For a standard spring or summer romantic date, pack a vegan lunch together and bring a picnic basket and a blanket to a local park. The meal can be simple and tasty: make peanut butter and jelly sandwiches, using natural peanut butter and fruit-sweetened, locally-made jam, pack some carrot or celery stalks and apples, bananas or any other fruit, add some potato or sweet potato chips and perhaps a dark chocolate bar for dessert. Find a shady spot under a tree and enjoy lunch while spending time outside with each other.
Explore a New Restaurant
Discovering new things together is fun and romantic. Go out for a meal at a new restaurant and try a vegan dish out. Look at menus online or call ahead to make sure there are vegan options available; most restaurants do have vegan dishes or are able to alter dishes to make them vegan. Many foreign cuisines, such as Indian, Thai, Japanese, Moroccan and Mexican food are vegan-friendly and serve many dishes full of exciting new tastes and spices. Discover what you enjoy together.
Do Something Active
Try doing something physical together, like going for a hike or walk, swimming or canoeing, or anything else that interests you. These kind of activities are healthy, inexpensive, and fun. It's romantic to do something engaging and challenging together, and these activities will help you learn about one another.
Cook Dinner Together
Vegan meals may sound boring to a non-vegan, but there are so many delicious options and ideas to try. Go grocery shopping together and pick what looks good to both of you and then go home and get cooking. Try a colorful tofu-vegetable stir fry with rice, a spinach and chickpea curry with coconut milk or make pasta with tomato sauce and garlic bread with olive oil and fresh chopped garlic. You can find thousands of vegan recipes online or in vegan cookbooks. There's nothing more romantic than sitting down to a private, home-cooked meal with a glass of wine and candlelight.
View Singles Near You