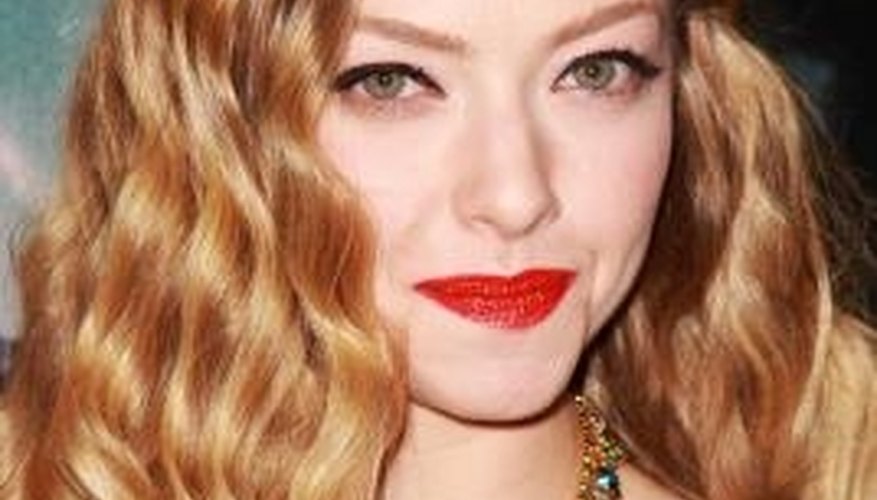 Shampoo and condition hair in the evening before bed. Blow dry hair until it's about 90 percent dry. Section your hair. Keep in mind that the smaller the section, the smaller the curl, so decide before you start if you want big waves or smaller ones and section hair accordingly.
Take each section of hair and begin to twist it until it twists onto itself forming a tiny bun. You'll have to use your discretion here as well. The tighter the twist, the tighter the curl. So, if you're going for looser waves, don't twist your bun too tightly.
Secure hair. You can do this one of two ways. You can either secure around the bun with tiny rubber bands, or you can take bobby pins and pin the ends of each bun to your scalp. Make sure however you secure your hair, you do it carefully and take care to keep the ends of hair tightly tied down. Otherwise, your hair will move when you sleep and your ends will dry in random directions.
Take measures to protect your hair while you sleep. If you have hair that's prone to frizz, try sleeping in a hair bonnet. This will ensure that hair will dry in sleek, manageable curls -- not frizzy ones. You can find a hair bonnet at any beauty supply store.
Carefully remove fasteners from hair in the morning. Once hair is loose, use your fingers or a wide-tooth comb to loosen waves. If needed, use a little bit of water to smooth out unruly areas. If your hair doesn't hold curl well, finish off with a light mist of hair spray to ensure your romantic waves stay intact all day long.
Things You Will Need

Small rubber bands or bobby pins
Tip
If your hair is still too frizzy to air dry, after washing hair, don't dry it. Follow all the steps above to curl hair and blow dry entire head while hair is secured in tiny buns. Finish off with a bit of pomade to smooth hair.
References
View Singles Near You