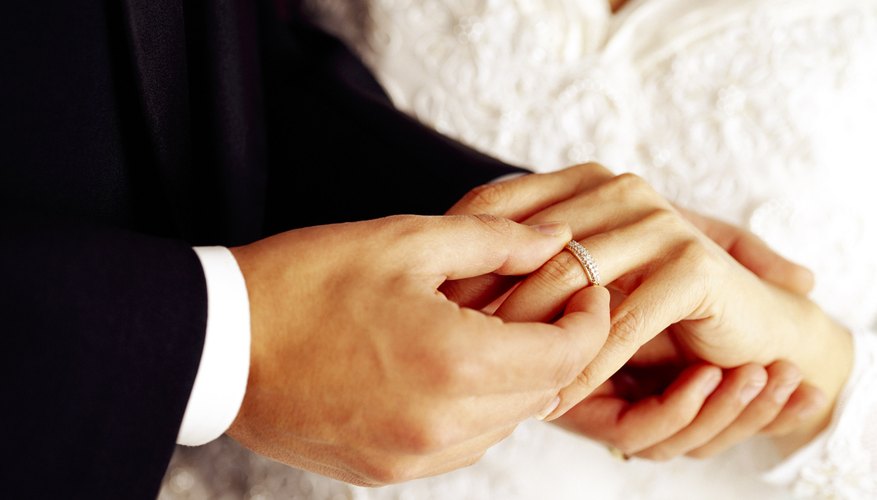 Reenact Your Wedding Ceremony
For you and your partner, tone romantic way to renew your vows is to recreate your perfect wedding day from years earlier. Remember that special day by reenacting your ceremony while you renew vows. Add new lines to the vows, have your dress altered to reflect your new style, invite new and old friends, and upgrade your rings with special stones to represent the years that have passed and the memories you made, or try to recreate the original day as closely as possible.
Take an intimate Trip
Some couples dream of taking a romantic vacation, and renewing wedding vows gives them one reason to plan one. Decide together on the perfect location to renew your vows and keep the ceremony as intimate as possible. Choose a getaway at a secluded mountain resort and renew your vows privately, for example. Or visit a quiet beach and repeat your vows while the sun sets. One of the most important things you can do is prepare your vows, which should reflect the way your love has endured and grown, before you travel.
Surprise Your Partner
If your spouse likes surprises, renew your vows on the spot in a romantic place. For example, invite friends and family members to a quiet, outdoor setting and tell your spouse you're going for a picnic. When you arrive, everyone can quietly gather around the two of you while you express your love and devotion. For a private ceremony, take your partner to a location you both love and wait for a quiet moment to renew your vows. Consider bringing a printed version of your original vows so you can both read them to each other.
Create an Adventure
Go skydiving and read your vows to each other before you open your chutes, or go on a safari in Africa and read your vows while watching giraffes walk across the plains. Go scuba diving or back-country skiing and read your vows under water or in a quiet snow cave. Choose an adventure you would both enjoy, and don't expect many guests to join you as these types of trips aren't for everyone.
View Singles Near You