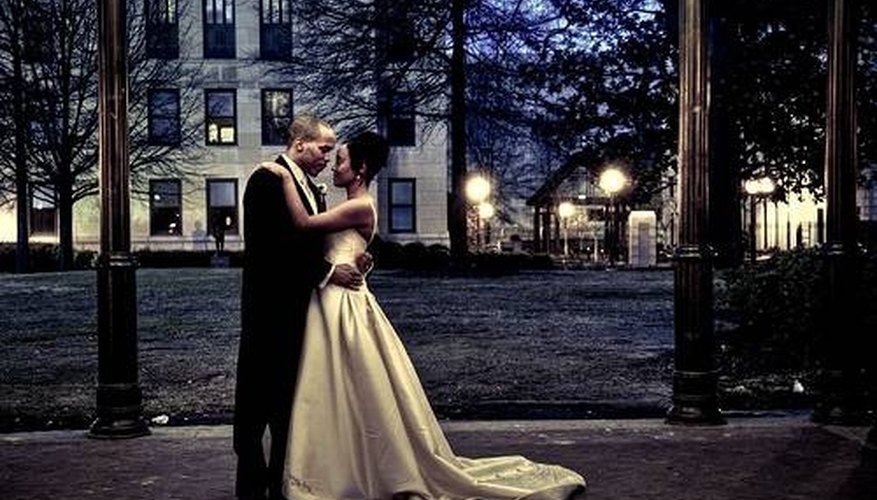 Candles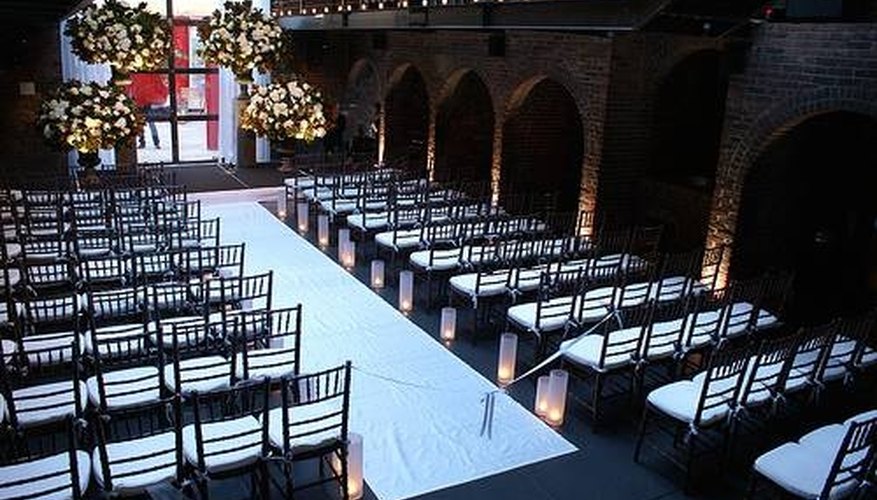 Nothing spells romance better than candles. To set the stage for the romantic event to come, consider using luminary candles instead of pew bows to decorate the aisle for the wedding party's entrance. An evening service is ideal for accenting these passionate symbols, especially if planned for after sunset.
Red Roses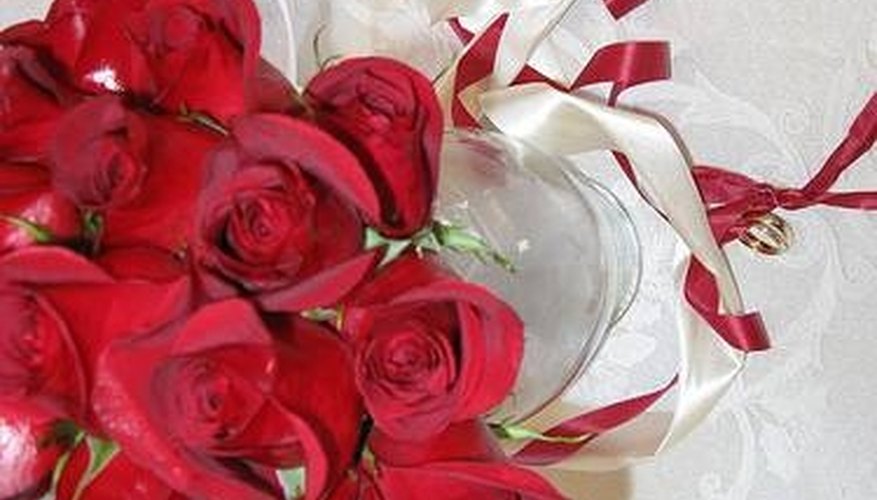 The color of a bride's bouquet reveals more than any words the theme of the wedding. For example, white roses send a message of purity. If desiring to send a message of romance, red roses are ideal. Consider using a pure red bouquet with white lace or trim to better accent the roses.
With regard to sanctuary decorations, red roses can be intertwined with ivy or white roses on the wedding arch, lectern, or unity candle table. For an even more striking montage, have the flower girl sprinkle red rose petals down the aisle.
Vintage Wedding Cake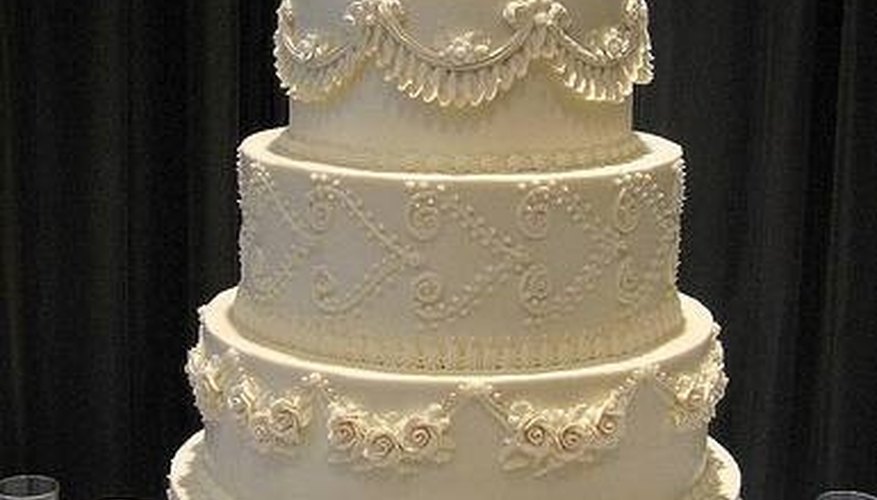 Romance and passion have been associated with marriage since the beginning of time. Accent this timeless message with a vintage wedding cake. Avoid using colored frosting or modern decorations for the cake. Instead, decorate the cake with classic butter-cream icing, with simple lace and floral designs. Then to accent the cake, decorate the table with tea light candles and red rose petals.
Romantic Table Settings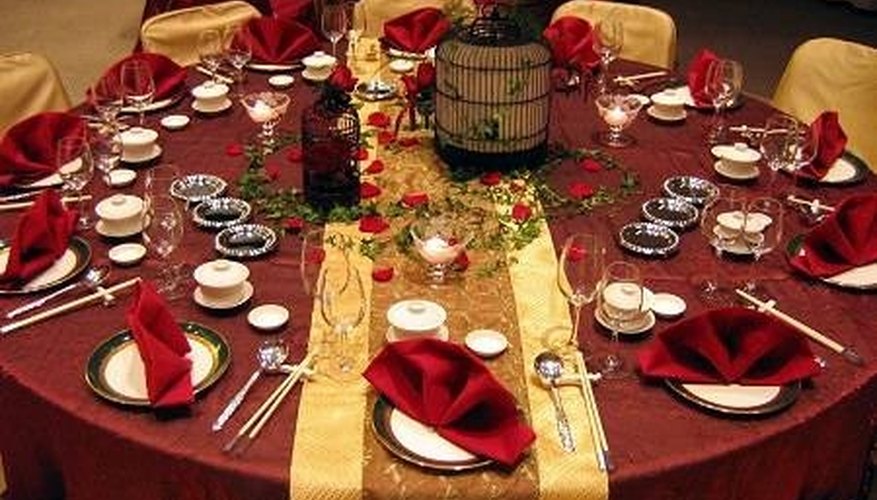 Create a romantic garden at each table with antique table decorations. Choose rich colors such as burgundies or hunter greens for the linens and contrast it with gold- or bronze-colored decorations, silverware, and plates. Entwine roses and ivy as the centerpieces, presenting an image of passion. Finally, utilize antique items such as bird cages in the decorations to connote a Victorian romantic touch.
Romantic Atmosphere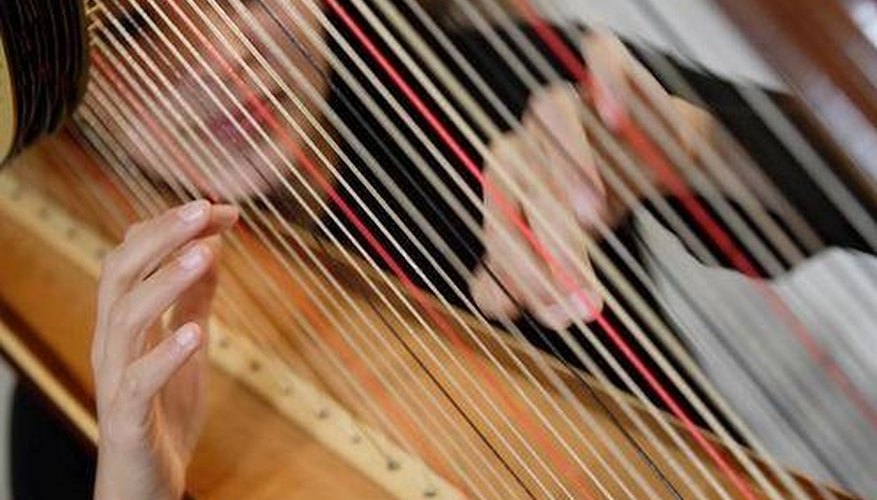 While decorations are essential, the wedding's overall atmosphere must also communicate the theme. Instead of utilizing a DJ, consider enlisting the services of a classical musician or quartet or playing classical music softly in the background. Dim the lights and utilize candlelight whenever possible. Finally, avoid modern reception clichés such as buffets, disco music, and distasteful announcements, as they will subtract from the overall romantic theme and give the guests the wrong impression.
References
View Singles Near You