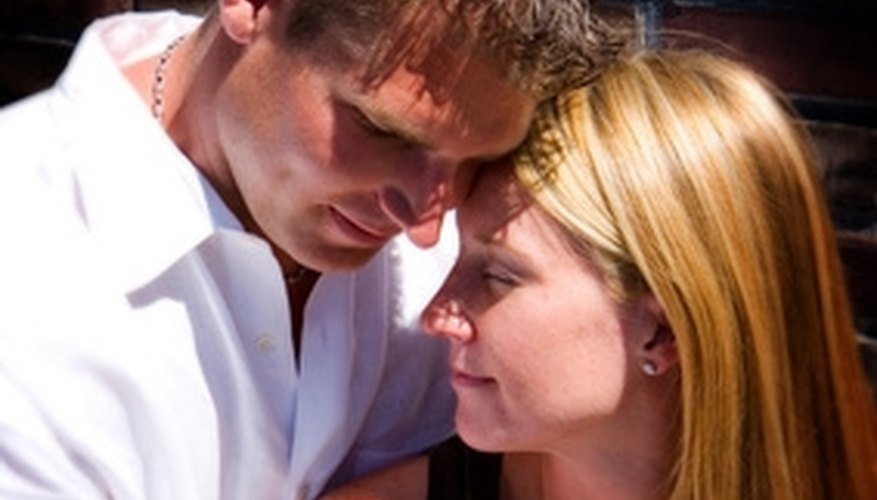 Find a sitter if you have children or even a dog. Ask family or friends to save money. It can just be for an afternoon. You need time alone, and even walking the dog can be another chore that gets in the way between you and your partner.
Turn off the ringer to the telephone, pagers, cellphones; and don't turn on the TV or computer. Work on each other not work from the office.
Make each other's favorite sexy food and drink. It can be anything you love. Feed each other slowly. Drink from each other's glass. Savor each bite and be in the moment with your partner.
Listen to each other intently.
Take a warm bubble bath for two. Light some candles or just turn down the lights. Focus on each other. Take turns washing each other lovingly. Gentle scalp rubs and gentle tickling are allowed.
Give each other slow, relaxing massages -- again with candlelight or the lights dimmed.
Don sexy clothing or do some role playing. This is also the perfect opportunity to pull out the sexy toys.
Things You Will Need

Favorite foods
Favorite drinks
Bathtub
Candles
Bubble bath
Massage oil
Sexy clothing
Sex toys
Tips
Find a section of your home that you hardly use as a romantic getaway. Set up the unused living room with candles and pillows. Light a fire in the fireplace even if it's summer. Do things differently to spice it up.

If all else fails, get a hotel room, even just down the street from your home. It's nice to be in a new space with someone you already know. Especially with a spouse, a different location without kids is refreshing.
Warning
Be careful with burning candles. Don't forget to pick up your children or pets after your romantic weekend. Don't put pressure on each other for performance. Enjoy spending time with each other without thinking about household chores.
Resources
View Singles Near You