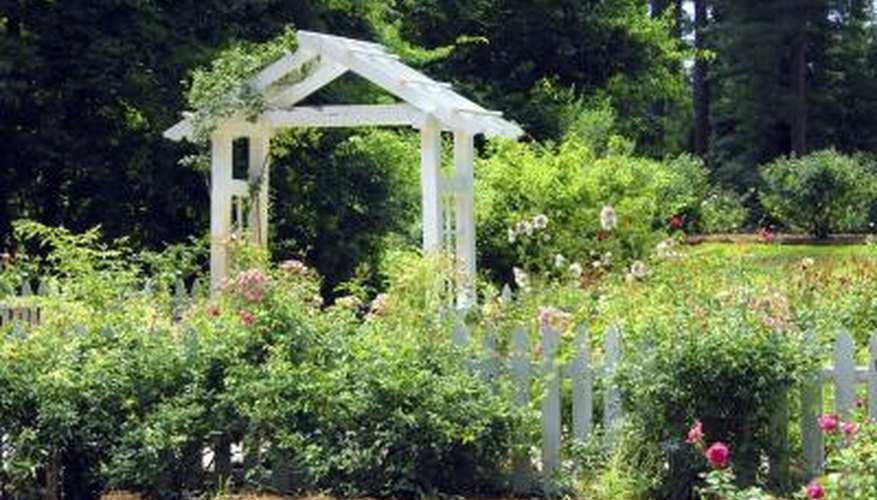 Do a Southern Spa
Although the majority of the casinos in Shreveport are technically across the river in its sister city, Bossier, two on the Shreveport side of the river have day spas and deluxe rooms to retire to after a night on the casino floor. Magnolia suites at Sam's Town, with 760 square feet of living space, have wet bars, Wi-Fi and luxury bathrooms. Guests can book a package at Spa Blu or order a la carte from a menu that includes massage, facials and body treatments. The AAA Four-Diamond hotel at Eldorado has standard rooms and 992-square-foot suites with Jacuzzi tub, wet bar and multiple television sets. La Spa at Eldorado has steam rooms, Jacuzzis and saunas.
Stroll the City
Fairfield Avenue is in one of the two areas in Shreveport proper where the wealthy built huge homes with the proceeds of their timber operations and oil fields. The tree-lined avenue is perfect for a romantic stroll, with an occasional stop to read a historical marker explaining whose grand house you're standing in front of. Shops and restaurants are a short walk or drive away. The elegant and gay-friendly Fairfield Place, built around 1870, has upper and lower porches and verdant surroundings. Seven rooms, each with a private bath, have four-poster beds and two-person spa tubs. A few blocks south, Twenty-four Thirty-nine Fairfield, built in 1905, has four rooms, including a honeymoon suite with a wet bar, canopy bed and whirlpool tub.
Ride in the Country
Nearly any route out of Shreveport will take you to the flat countryside of northwest Louisiana. In the late spring, sunflowers bloom as far as the eye can see on the Sunflower Trail along Highway 3049 toward Gilliam. To the south of Shreveport, LA 1 parallels the Red River, passing fields, abandoned barns and twisting creeks. Check the calendar to see if the Ralph A. Worley Observatory off LA 1 is hosting a star party. U.S. Route 71 follows the east bank of the Red River, offering much of the same scenery. If you continue along either of the southern routes to Coushatta, you can spend your nights in a cabin or at an RV site at the Grand Bayou Resort, where couples can lounge on a white sand beach or picnic on a 7,600-square-foot pier.
Sleep Among the Cypresses
Just across the Red River in Bossier Parish, Lake Bistineau State Park gives visitors a taste of the landscape that gives Louisiana its mysterious, romantic reputation. Cypress trees bend over dark, still water where gators hide. Long-legged herons stand poised to spear a fish. Tall pine trees provide rustling shade. The park has seven cabins equipped with cookware, dinnerware and linens; you bring the fixings for dinners for two and breakfast in bed, or head to a local barbecue joint or honky-tonk. If you tire of the cabin, rent one of the park's flat-bottom boats, canoes or kayaks for exploring the hidden reaches of the lake.
View Singles Near You