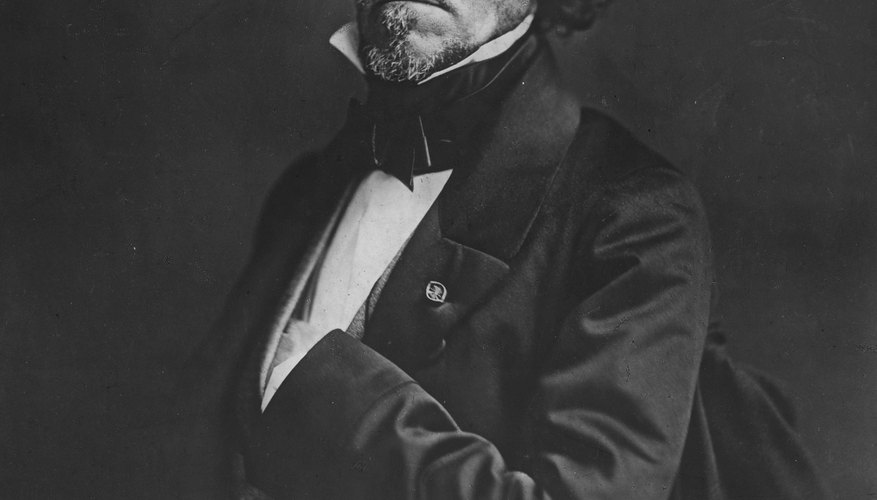 The Enlightenment's Legacy
The Enlightenment, the major intellectual and cultural movement of 18th-century Western Europe, emphasized reason, science, skepticism and individualism. Romantic poets and painters often saw themselves as rejecting these Enlightenment priorities in favor of heightened emotions and the unpredictable beauty and chaos of nature. However, cultural movements are complex and interconnected, and it was partly the humanistic ideals of the Enlightenment that spurred the French Revolution -- liberty, equality and citizenship. Thus as the Romantics drew profound inspiration from the Revolution, they were also incorporating, in a new exciting vision, these ideals.
Romantic Artists React to the Revolution
For the first British Romantic poets, such as William Wordsworth and Samuel Taylor Coleridge, the French Revolution was initially a symbol of human potential and a movement to praise. Yet as they witnessed the conflict shift into the violent Reign of Terror, these poets grew more conservative and condemned the movement. However, the second generation of British Romantic poets, removed from the immediacy of the violence by decades, upheld the Revolution's ideals of freedom and the overthrow of tyranny while couching them in mythical allegories, as in Percy Shelley's Prometheus Unbound. Similarly, Romantic poets turned to mythical subjects, animals and natural disasters to address the struggles between violence and morality that erupted in the Revolution. Such subjects offered a stark contrast to the cold rationality of the Enlightenment and provided catharsis for the horror of the Reign of Terror, either through allegory representing the extremes of humanity or through paintings that simply recognized nature's blissful beauty.
View Singles Near You