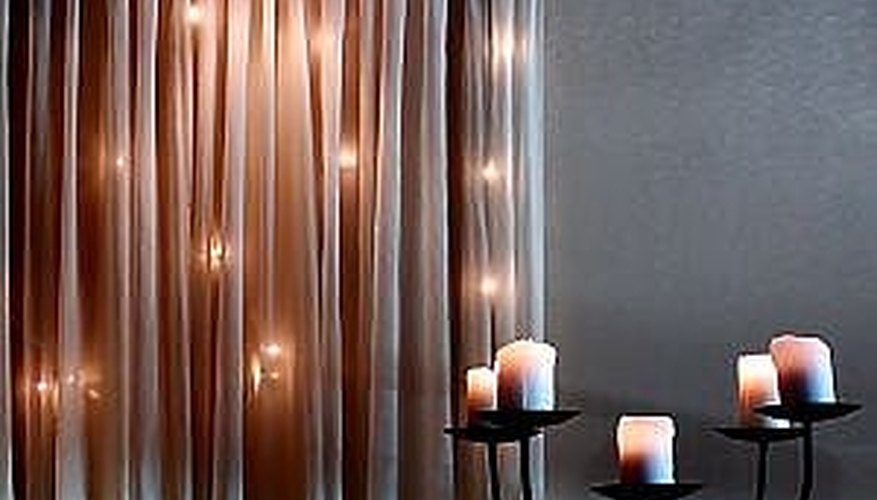 Think outside the usual romantic color palette. If you use a lot of reds or pinks it may seem like valentine's Day. Instead go for dark, rich colors like chocolate brown or even eggplant.
Use touchable fabrics. Make the room sophisticated but elegant by having a velvet or suede sofa. Bring in lots of textures like a faux fur rug or throw. Keep a tight color palette so that the textures are the star of the show.
Keep it clean & uncluttered. You may love those old bowling trophies, but they probably aren't that romantic. Put away odds & ends like stray magazines or papers. Plus, you'll probably get extra points for cleaning up.
Lighting. Think of your most romantic moments. They probably took place at night, or near some sort of candlelight. Use lamps instead of glaring overhead lighting. It's an easy way to keep things feeling mellow & it can even make your skin look smoother. If possible, light a fire in the fireplace.
Personalize it. Show your loved one that you are always thinking about them by incorporating their personality. This can be something simple like using one of their favorite colors, or framing black & white photos of your honeymoon.
If you are worried about candles try a battery operated candle that will give you romantic lighting without the worry of a fire. If you use a scented candle, make sure that it isn't too overpowering & that you don't have so many scents in the room that it will cause a headache.
If you can't afford to fill the room with red roses head to the flower shop anyways. Ask the florist if they have any leftover rose petals. Sprinkle these on the floor.
Tip
A canopy over the bed almost always looks sexy & these can be purchased quite inexpensively.
View Singles Near You