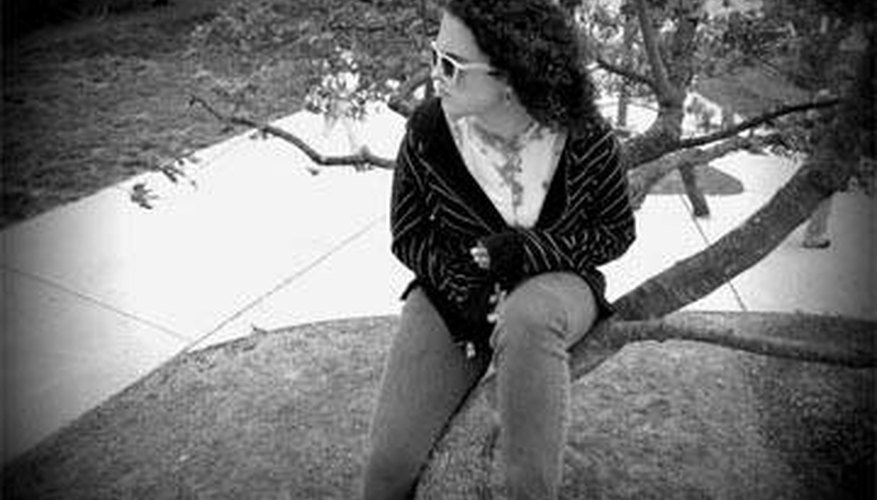 What to Say if She Is Mad at You
One of the most common reasons for a girl to stop speaking to you is if you have said or done something to make her mad. It is also very common to not know what it was. To fix the situation, you must reconstruct the activities of the past few days. Go over everything that happened and all that was said. Consider what was not said, because often it is the absence of something expected that hurts a girl's feelings. Seek out the perspective of another female. Once you know what went wrong, find the girl and say, "I understand why you are upset. I was wrong to do/say what I did. I am sorry." Most of the time, this speech with fix the problem.
What to Say When She Doesn't Know You
If a girl doesn't know you exist, she isn't likely to engage in conversation with you. You must figure out a way to get her attention without making her uncomfortable. You might fear rejection, but if you never try, you'll never know. Rejection makes us stronger and teaches us valuable lessons for the next time. The next time you see her, wait for the right moment and take a chance. There are loads of ways to start a conversation. Stick up for her when someone is confronting her. Tell the person, "Hey, she's too pretty to talk to you. Get lost!" Then give her a smile and walk away. Later, if she mentions her favorite band or movie you can say, "Yeah, I saw (heard) that. What did you think?" Get her talking about herself and her own opinions and you have the ball rolling.
What to Say When She Doesn't Like You
Finally, if a girl you already know won't talk to you, odds are she probably doesn't like you. She might be the type that makes judgments about people before she gets to know them. All you need to change her mind is a little confidence, a very attractive feature to humans. You don't have to change yourself; you just have to believe in yourself. Others will see you believe in yourself and they will too. When you see the girl you like, walk up to her and say "Hey, I haven't seen you around in a while, how's it going?" or "Hey, I heard you did really well in the (whatever her activity is). Congratulations!" The more you make little efforts to make her feel good, the more you can grow on her and eventually you might even be friends.
References
View Singles Near You