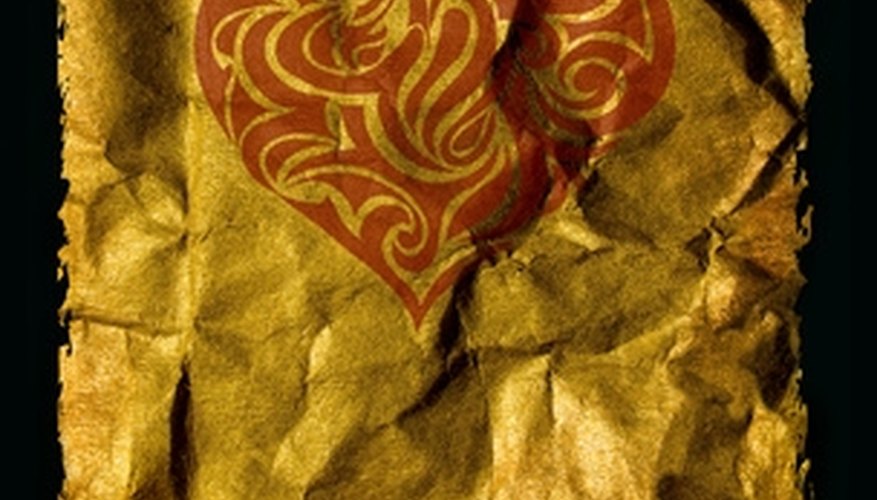 Mall Scavenger Hunt
The mall scavenger hunt can be a great date for two reasons. One, it can give you a unique experience on a date. Two, if the scavenger hunt falls through, you can simply go shopping with your date. Go to the mall a few days before the date and search through the stores. Find several objects in the store that are unique to those stores but don't give the store away. For example, take a picture of DVDs in a CD store but don't include a picture of the sign. Try ideas that are more obscure. Make a list and bring it with you on the date. Your date can then lead the expedition and try to find everything. You can give hints if you like but try not to give anything away. Once the scavenger hunt is finished, consider buying one of the items as a gift.
The Map
This scavenger hunt idea, suggested by HotDateIdeas.com, is another two-part date idea. Start by making a treasure map out of a piece of shopping bag. Crumple it up and soak it in water to make it look older. Hide it somewhere you are taking your date, such as on a hike and "discover" the map. The map should indicate that this is a set up by you and not a real map. For example, HotDateIdeas.com suggested writing something like "The Treasure of the Best Guy in Town." The map should contain clues that will take her to the different places of the date. For example, if you are going to the movie you could write, "the lights are out but the night is bright/fake people move to tell the story right/food can be just corn in a bucket." The date can then be planned out according to how they figure out the clues. Give hints if they are struggling and the date area is time sensitive, such as a movie.
Neighborhood House Hunt
This date, suggested by DivaGirlsPartiesandStuff.com, is a perfect scavenger hunt for a nice warm day in a good neighborhood. Ride around your neighborhood with a camera and take pictures of unique buildings and houses. Don't take a picture of the whole house but simply an identifying section of the house, such as unique gable. Take about 10 pictures and print them out on your date night. Go on a walk with your date in your neighborhood. Give her the pictures and let her try to find the different houses based on the pictures you have taken. Plan a walking route carefully. Once you have gone through your neighborhood and she has spotted as many houses as she could, take her out to a nice dinner to cap off the evening.
View Singles Near You