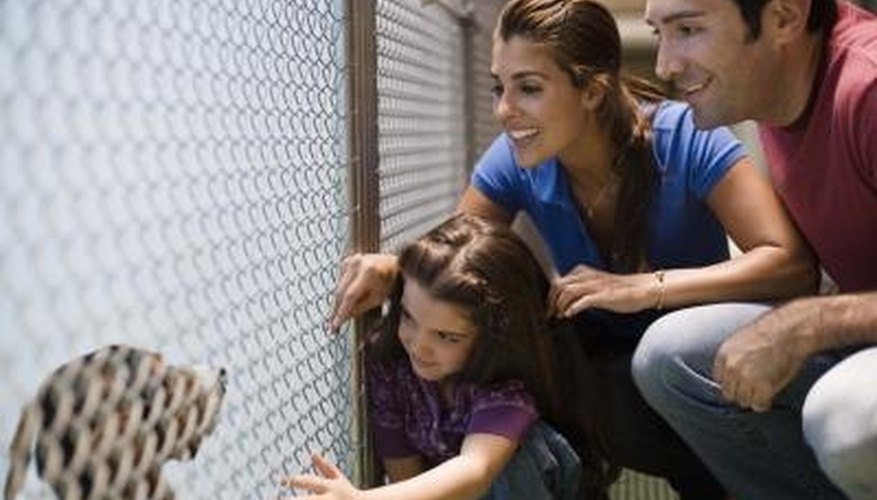 Be Understanding
Dating a single mom requires quite a bit of understanding on your part. Single moms are looking for men with whom they -- and their children -- can connect. They are protective of their children and need someone who will understand their role as a mother, and be patient with their responsibilities in parenthood. Be sympathetic to her needs as a mother and don't be demanding about her time.
Treat Her Like Other Women
Treat a single mother like any other woman. Although they appreciate that you pay attention to their children, don't flatter them or her by talking about them excessively. Give her plenty of affection and shower her with romantic gestures. Be flirtatious and make her feel like a woman. Let her know how attractive she is and compliment her often. Make sure that both of you have plenty of time to yourselves.
Appreciate the Children
Though you don't want to spend too much time commenting on the children, you definitely don't want to ignore them. Make sure that both the mother and children know that you appreciate them. Encourage the children with their talents and interests. Spend time playing with them, even when the mother may not be around. Building relationships with the children is very important to build the woman's confidence in you as a partner.
Be Honest
Single mothers deserve honesty. They are aware of the games men play and will not put up with selfishness. Don't try to put on a facade to try to seduce her. Chances are, the mere fact that she is a mother should tell you that she will see right through any act. If you are only interested in dating the single mom for selfish reasons, steer clear.
View Singles Near You