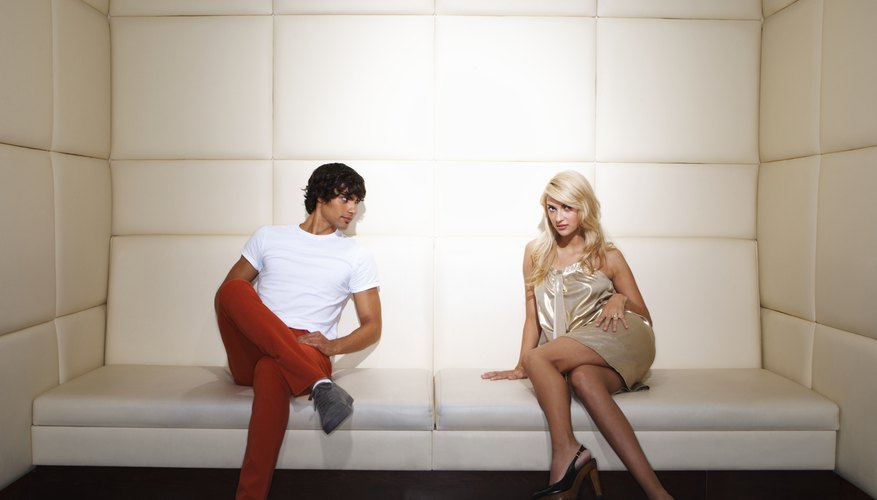 Dress Nicely
Although it might seem like a given to dress nicely on a date, if overlooked, this can be fatal to the attraction process. Someone's look is the first thing that another person sees, and although it might be seen as shallow, a first impression can make a lasting impression in terms of how open someone is to learning more about you. Generally speaking, you should dress neatly and age-appropriately.
Be Funny
There is often nothing as seductive as a funny person. Laughter can truly be the path to the heart for many people, so being light-hearted and displaying a little humor is almost never a bad thing. Be playful and don't forget to laugh at the other person's jokes as well.
Be Genuine
Being yourself is key. If you're not genuine, other people can see it, and they'll know you're acting fake. Being honest shows confidence by displaying your lack of hesitation about showing someone who you really are, all of which can work to provide seduction and spark attraction.
Don't Show Interest Too Early
One of the most difficult concepts to grasp is to not come on too strong. Although someone may catch your eye and you may feel immediate feelings of infatuation, it is important to ensure that the feelings are mutual prior to letting the other person know where you stand. Sometimes a person's lack of infatuation might not be a lack of interest, but may just be their pace within relationships. Not everyone becomes interested, attracted and involved at the same time; therefore, it is important to give the other person a chance to develop their own attraction and not scare them off by coming on too strong.
View Singles Near You