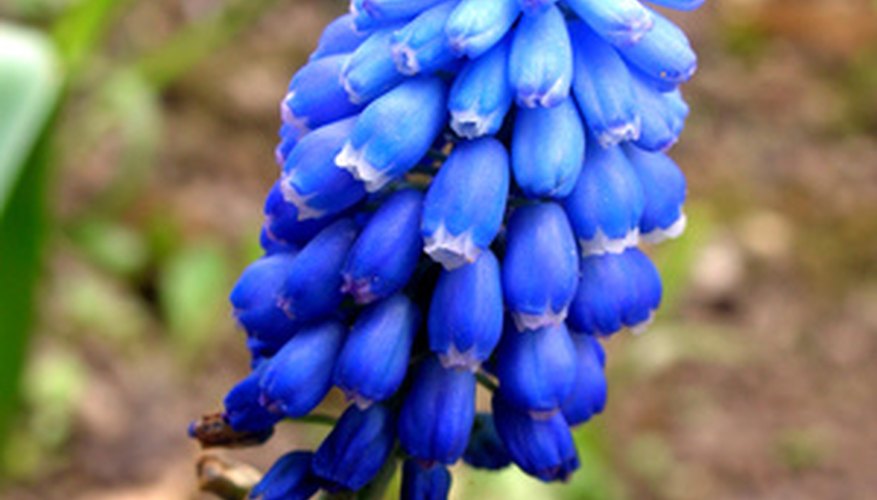 Send Bluebonnets Overnight Through a Florist
Step 1
Visit the Kings Florist Directory website (see Resources). Click on the state where you want to have the bouquet delivered, and use the contact information to place your order. You may have to call several florists, since this is a specialized overnight order. If you can't locate a local florist who provides Bluebonnets, or you don't want to spend the time calling them, you may want to contact a florist who specializes in Bluebonnet bouquets, such as Blue Fields of Texas or Marvels Florist (see Resources).
Step 2
Tell the florist the size and cost of the bouquet you want to send, and place your order. Without the delivery charge, a bouquet of a dozen Bluebonnets will cost in the area of $60, and a bouquet of two dozen Bluebonnets will cost about $90. Overnight delivery fees typically range between $20 and $30.
Step 3
Confirm overnight delivery with the florist the next day.
Ship Hand-Picked Bluebonnets
Step 1
Obtain a Bluebonnet bouquet. Contrary to popular lore, there is no state law against picking the Texas state flower.
Step 2
Purchase a corrugated box, with a removable insert that fits on the bottom of the box, in which your bouquet and vase will fit snugly. Also buy a corrugated divider to separate the vase from the flowers.
Step 3
Wrap a damp paper towel around the stems of the Bluebonnets, and fit them snugly into a vase, making sure that moisture will not escape and dampen the box. Wrap bubble wrap around the outside of the vase, to protect it from breaking.
Step 4
Remove the insert. Lay the vase and flowers on the insert, and then secure the Bluebonnet stems to the insert using a floral tie.
Step 5
Place the insert in the box, and position the corrugated divider to stabilize the vase.
Step 6
Tape the box shut, take it to a shipping service that offers overnight delivery, and tell them to ship it to its destination overnight.
Things You Will Need

Vase
Corrugated box
Box insert
Box divider
Bubble wrap
Floral ties
View Singles Near You