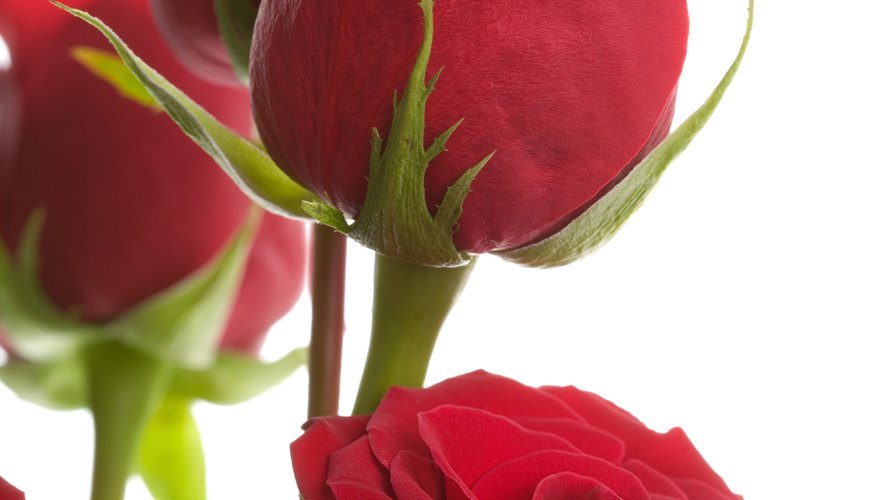 Step 1
Find out your girl's home or work address so you know where to have the flowers delivered. Girls often love having flowers delivered to them at work, because it makes them feel special -- and gives their co-workers an opportunity to gush over the flowers, which makes them feel even more special.
Step 2
Decide what kinds of flowers you want to send. You may want to send her favorite flowers. If you don't know what they are, ask her best friend, sister or even her mother what they are. If your relationship is new and you don't know her friends or relatives well, keep in mind that specific flowers and flower colors have certain meanings. For instance, red roses represent enduring love, while yellow ones indicate friendship and caring, and orange roses represent enthusiasm and desire, according to Teleflora. If you'd like to go with something less traditional than roses, daffodils symbolize rebirth and new beginnings, while an orchid represents love, luxury, beauty and strength.
Step 3
Determine from where you want to order the flowers. You can go to a local flower shop and see what they have and/or look at their books for arrangement ideas and designs, or call a florist directly. Most florists belong to wire services that allow them to ship flowers anywhere. You can also shop online from a national flower company that can wire flowers wherever you desire. The way this works is that when you order from the national company, it contacts a local florist in your girlfriend's area that will ship the flowers to her. To belong to wire service, a florist must meet certain standards, so this is usually a safe and convenient option. However, when you do this, you pay an additional wire service fee.
Step 4
Include a card or message with your order. After all, you want your girlfriend to be sure that you're the one who sent the flowers. Your message can be short and sweet, evocative or poetic. It's up to you.
View Singles Near You