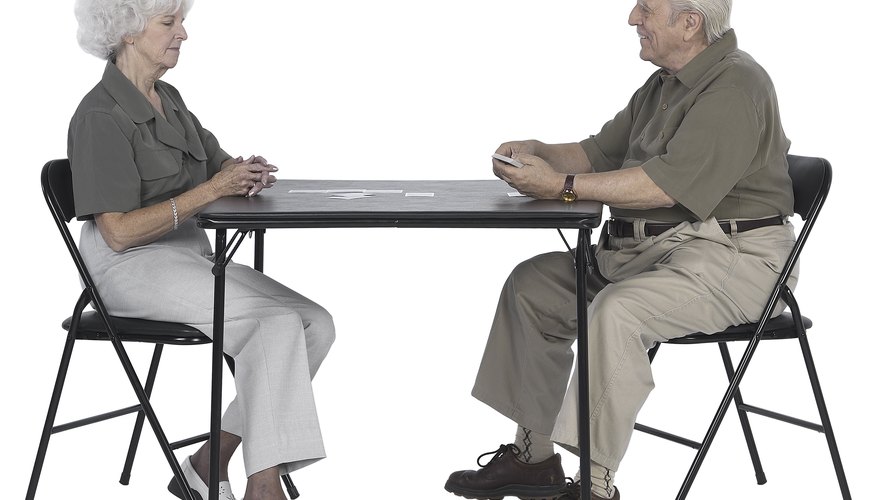 Calm First Date Jitters
Even if you're widowed or divorced and its been decades since you last went out on a first date, remember to stay calm. Don't consider meeting this new person a make or break situation. Think of it as meeting a friend for coffee and some small talk, not an interview with a new soulmate. Decide on a fun activity for the date that will encourage conversation, like going to the zoo or meeting at a bustling diner. Always choose a public place for a first date to stay safe. If you're the introverted type, you may want to meet your date on group outing with other seniors, then arrange a solo date later when you feel more comfortable. If you don't click with your date and she or he doesn't get the hint, make up a polite excuse and go home.
It's Never Too Late to Practice Safe Sex
Whether you are recently single, or have gone a long time without a partner, you'll need to practice safe sex if you decide to "go all the way" with your date. Times have changed, and STDs (sexual transmitted diseases) don't discriminate because of age. If you were in a monogamous relationship or marriage for decades and need a refresher course in using a condom, check out instructions on the Mayo Clinic website or on a similar medical site. If you have the usual senor health concerns, such as arthritis, high blood pressure, talk with your doctor about how they may interfere with sexual activity. Good diet, regular exercise and restful sleep can also give you more stamina and allay your fears about sexual performance.
Take It Slow
If you are recently divorced or suffering over the death of your spouse, it's okay to wait awhile before dating again. Well-meaning friends may suggest you begin dating to cheer you up or get you back out in the world again, but doing this before you're emotionally ready will ultimately depress you more. Return to the dating world slowly. Mingle with friends, take classes, and join church and seniors groups to ease back into the social world.
Deal Proactively with Family Objections
Your family (or your date's family) might have problems with the potential relationship for a number of reasons. If you are really dedicated to meeting someone new, stand your ground and let interfering family members know that you are entitled to a dating (and a sex life) 50,60, 70 and beyond.
References
Resources
View Singles Near You