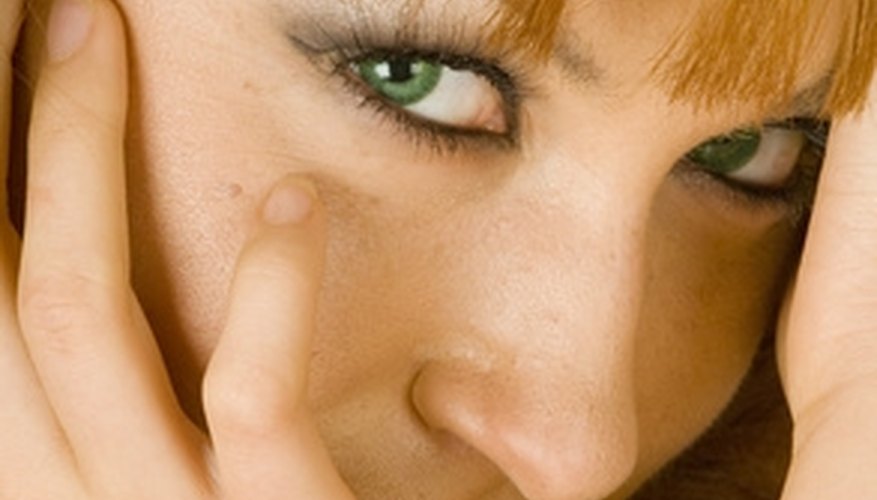 Research how your sign historically interacts with hers. If you are a Sagittarius, Leo or Aquarius, the stars suggest you are in good shape to begin with. Cancers and Capricorns, however, might face a steeper challenge. Read up on both your sign and the Aries sign and learn the characteristics. For example, knowing that Aries women are impulsive and not very complex will aid you in grabbing her attention.
Embrace subtlety when vying for her attention. You want to stand out, but you also don't want to appear too available, as Aries women like a challenge and are bored without the thrill of the chase. Appear interesting but hard to get. For example, if you are at a bar and overhear her order a sophisticated drink, follow suit and order one yourself. You don't have to buy her one at this point. Just be within earshot or within her line of sight. This works especially well if the majority of patrons are sipping beer. The more you stand out, the better.
Initiate the conversation. Chances are, you two are not total strangers since you are aware that she's a shy Aries, and now it's time to seal the deal. By having the courage to walk up to her, you aid your cause on two fronts. For starters, she's shy and probably not going to walk up to you to begin with. But more importantly, you've endeared yourself to the fiery, stimulation-craving Aries temperament with your boldness.
Invite her along on an adventurous activity, such as skydiving, rock climbing or scuba diving. Aries women need regular stimulation, and the less interesting you appear to be, the less likely it is that she will notice you. Make it known that you are spontaneous and are willing to not only try, but initiate new things. Adventuresome behavior can help you down the road as well, given that Aries women are prone to quickly lose interest.
References
View Singles Near You