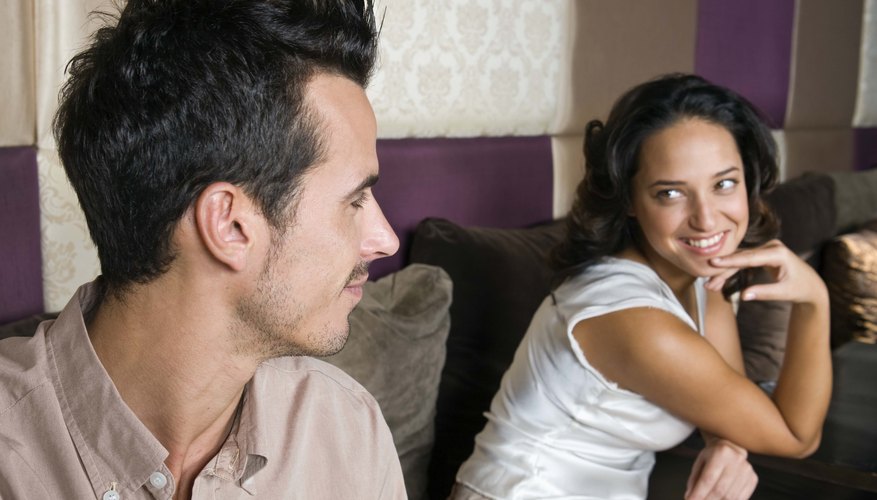 Step 1
Look for stolen glances. A shy man probably won't come right out and stare at you, but he may look for opportunities to stare for a moment when he thinks you aren't looking.
Step 2
Pay attention to a man who treats you like a buddy. Sometimes this can indicate no romantic interest at all, but other times this is a way for a shy guy to interact with you in a non-threatening manner.
Step 3
Look for signs of nervousness. If a man blushes easily around you, stammers when he tries to talk, and seems suddenly clumsy in your presence, he probably likes you.
Step 4
Watch for clues that point to physical attraction. A man whose pupils dilate when he looks at you probably is attracted to you. A guy who likes you also may "groom" himself unconsciously. Grooming involves actions such as scratching his face, adjusting his hair, or fixing his clothing.
Step 5
Pay attention to nice gestures. A shy man may not say that he is crazy about you, but he may offer to do nice things for you like give you a ride, fix your car, or help out in some other way.
View Singles Near You