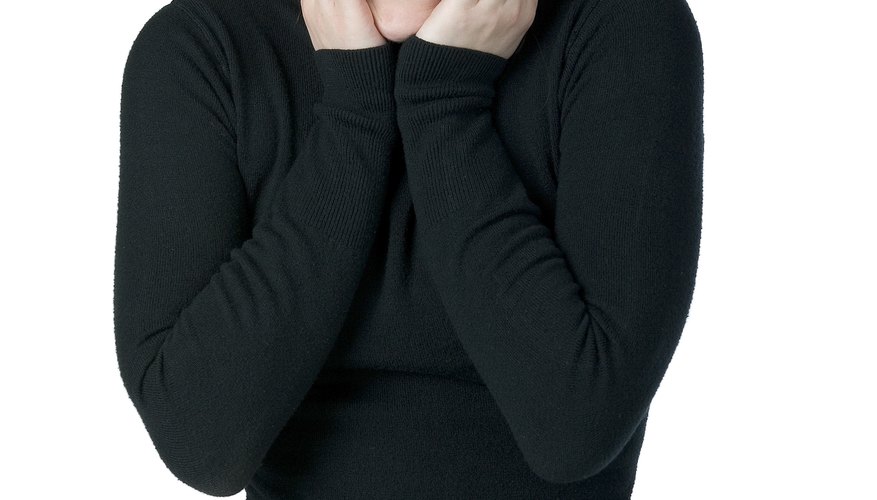 Setting Up the Date
If you're a shy person, your first date should be in a setting where you feel the most comfortable. If you're having trouble figuring out what setting that could be, a safe bet is a bar for drinks and a movie. If you're over the age of 21, stopping at a bar for drinks is a great way to start the evening, lighten the mood and help you relax. You can chat with your date and get to know each other better. If you're sitting on bar stools, you won't have to look across at your date the entire time. Also, when you head to the movies, there will be limited opportunity to talk once the movie begins. This should help get you through the date and get rid of first-date jitters.
Get to Know Your Date Before the First Date
Shy people may benefit from getting to know their date on the phone or before the first in-person date. They can learn things like what the date likes to do for fun, general interests and where they're from. These are topics that can be built upon in a conversation during the first date. Talking ahead of time can also give the shy person a window into their personality.
Set up a Mock Date
Grab a friend and set up a mock dinner date. Even if you and your date aren't spending your first date at dinner, this can still be a great way to practice what it feels like to be on a date with someone. During dinner, talk to your friend, the date, as if he is the person you will be going out on a date with. Use this time to come up with questions to ask your date. Ask your friend for advice and feedback once the mock date is over and take that information and the experience with you when you go on your first date.
Treat Yourself to a Mini-Makeover
Boost your confidence with a mini-makeover or simply a trip to the mall. Pick up a new outfit that is within your budget, and if you're a female, take a trip to a make-up counter. Often, you can get your make-up done for free or with the purchase of a product from that counter. These can both be great ways to boost your confidence for the date.
View Singles Near You