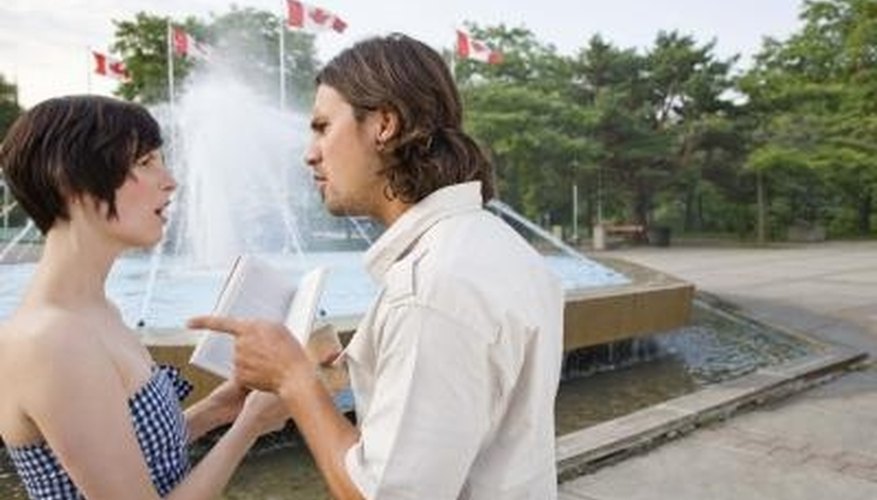 Frequent Misunderstandings
Frequent misunderstandings, especially when attempts to resolve them are not forthcoming, is a sign of a potential breakup. If you find that everything that you do seems to annoy your partner, this is a sign that the relationship may be under stress. Try to resolve such issues as calmly and rationally as possible.
Communication Failures
Your partner may be considering a breakup if she is avoiding communicating with you. You will note a marked change in her behavior, such as less frequent phone contact or unreturned phone calls. She may find frequent excuses for not contacting you or not seeing you, such as she is busy at work or her phone is off. She will also neglect to respond to other messaging methods such as email, text messaging or communication via social networking sites.
Fading Affection
Your partner may also be less affectionate if he is considering breaking up with you. Physical contact will be noticeably lessened; he will find reasons not to hold hands with you and any embraces will be less passionate or not occur at all. You may also notice less eye contact; your conversations will become strained.
Keeping Secrets
You may notice that she is secretive or less forthcoming about her whereabouts. This is an indication that your partner may no longer trust you or is putting distance between the two of you. If you observe this behavior, it is likely that she is considering a breakup.
Less Talk of the Future
If your partner stops discussing his future plans with you or does not include you in his discussions, he may want to break up. This is perhaps the most obvious sign that he may be considering breaking up with you. It is especially telling if the two of you were previously talking about marriage, children or future career plans together.
View Singles Near You