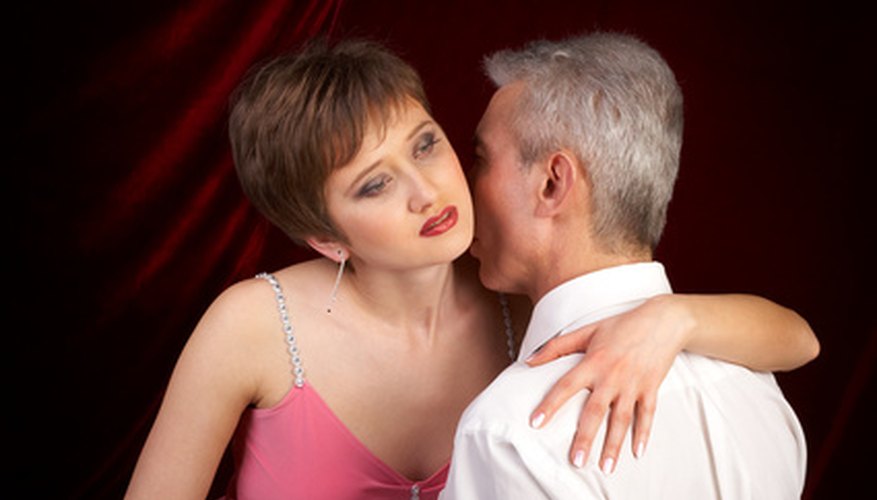 Overview
Both men and women can be tricked into dating a con artist. Con artists are usually good manipulators. They look for people whom they think they can use. Con artists are likely to be sociopaths, bullies or narcissists who are looking for non-confrontational, trusting and nice people-pleasers. You don't have to give up those qualities to date, but you do need to learn to protect yourself.
Seems Too Good To Be True
Most people put their best foot forward when dating. However, a con artist takes that a step further by not acknowledging that she has any flaws at all. No one is perfect, and if you point out that you perhaps noticed your date was a little arrogant with the server and she brushes you off or gets angry rather than examining why you would make that observation, that is a bad sign. A good potential mate can acknowledge personality flaws and will demonstrate she is willing to change them, according to clinical psychologist Tara Palmatier in her blog "A Shrink for Men."
Instant Intimacy
If your new boyfriend tells you within the first few days or weeks of dating that he can really fall in love with you, that no one understands him like you do or that he has never felt such a strong connection before, don't fall for it. This is a con artist technique called "mirroring," according to Palmatier. The con artist is setting you up. It takes more than a few weeks of dating for feelings such as these to be genuine. The con artist is telling you what he believes you want to hear to get something from you later.
Observe
When you are dating someone new, take some time to observe him. Look directly at him during talks. People usually look down, blink or cover their mouth while lying. Look at his body language too. Fidgeting is a bad sign. Keep in mind everything he says. That way, you will know if he promised you something and did not follow through.
Asking for Money
After the con artist has prepared you by showing her best side and by creating instant intimacy, be ready for the other shoe to drop. She will invariably need money for something. She might tell you a story of her car breaking down, leaving her with no other way to get to work or take her children to school, for example. Con artists will keep asking for more and more, while you are getting nothing in return. Do not begin telling yourself lies that things will get better. They won't. Get out before you are taken. Becoming involved with a con artist will only lead to disaster for you.
View Singles Near You