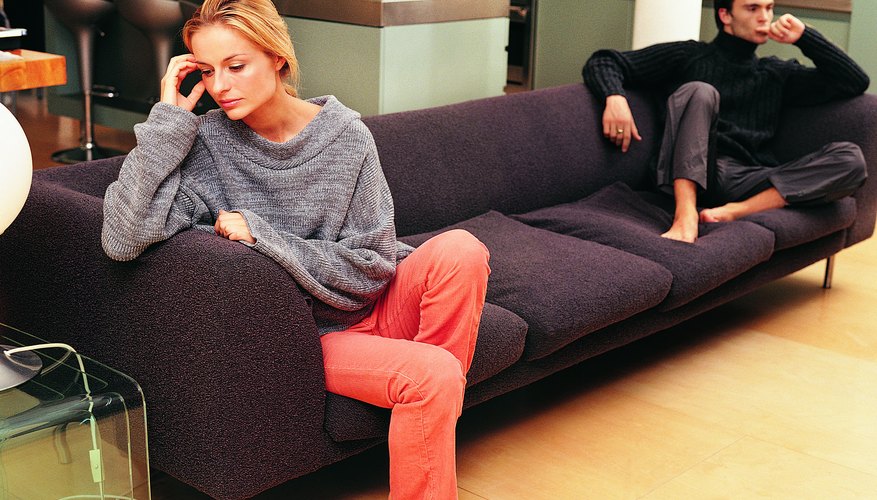 Overview
There are so many ways for single women to find a date, but it can be challenging to take the time to analyze what characteristics make him date-worthy. Whether you meet a man online, at a bar, at the grocery store or through a friend, there are always some telltale signs that he's not a keeper. Look out for specific qualities that let you know your time is better spent elsewhere.
Disrespectful to Elders
Many think being kind to elders is a quaint old tradition. However, if he is rude and disrespectful to older individuals, especially your parents, it's likely that his crude attitude will pop up with you. Red flags are making snide comments about the elderly, being impatient with them in public or cursing them.
You Foot the Bill--Always
The start of a healthy relationship often means having a good balance of give and take. If you find yourself always playing the giver role, you may be disappointed later on when he's constantly expecting handouts from you. This is especially annoying if he hasn't explained any extraordinary circumstances that would prohibit him financially, and may only get worse as time goes on.
He has Multiple Girl "Friends"
According to matchmaker extraordinaire Patti Stanger of Bravo television network's "The Millionaire Matchmaker," straight, single guys with multiple girl "friends" are trouble. "If he's hanging out once or twice a week with his girl 'friends' and he tells you, 'She's just a friend,' beware," Stanger said in a LifeScript.com article, "Finding Mr. Right: Patti Stanger's Top Dating Tips." "That's baloney. He's keeping her on ice." If you are looking for immediate exclusivity, it's pretty unlikely when your new beau seems to be testing the waters with many females and has no direct plans to settle down with you soon.
Consistently Late for Dates
Is your mate late for dates? It is sign that he's not taking your time seriously and is not worth dating. Setting a date is like setting an appointment. Typically, for the woman, it takes time to prepare for a date. When your date is consistently late for dates and outings, he's sending a sign that he doesn't value your time and doesn't take your time spent together seriously. Voice your opinion to get to the bottom of his time warp, and communicate to find out if his lack of time sensitivity is because he's got a special project at work or is going through some personal issues.
View Singles Near You