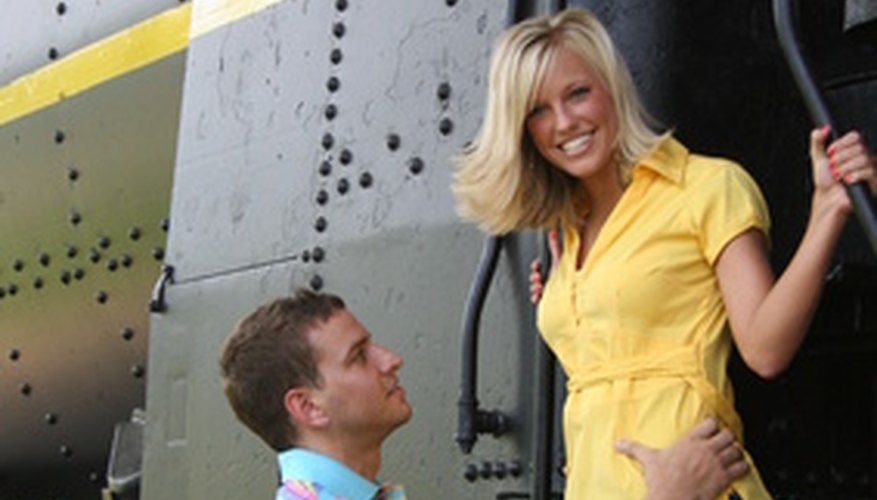 Always On Call
When a man calls you often, he is indicating that he is interested in talking to you. Taking time out of their day to check on you and catch up on your daily activity is a way that a man shows he is interested in a relationship. If he brings up previous conversations, this indicates he has been paying attention to what you are saying. This is a guy's way of showing you that he cares and is interested in a relationship.
Makes Frequent Plans
Men often find it easier to express their feelings through actions rather than words. Making frequent plans with you is a way for men to express their interest without coming out and directly speaking their feelings. By planning fun activities for the two of you to participate in together, a male is indicating that he wants a relationship with you. This theory is reinforced when he shows interest in doing things that interest you, such as shopping or tagging along for a salon visit.
What About Your Friends
Meeting family and friends is often a key indicator to a man's intentions. Asking you to meet his family and friends is often akin to inviting you to be a part of his life. A man lets you know he is interested in a relationship by introducing you to the people that are most important to him.
Future Forecasting
The biggest indicator that a man is interested in a relationship with a woman is when he makes plans concerning the future. Even small comments concerning a wedding, children or even vacation plans are a man's way of slowly easing himself into a committed relationship. Also, pay attention to your man's pronoun use; if he uses "we" instead of "I" or "you" when referring to you, he is letting you know he thinks of you as a couple.
View Singles Near You