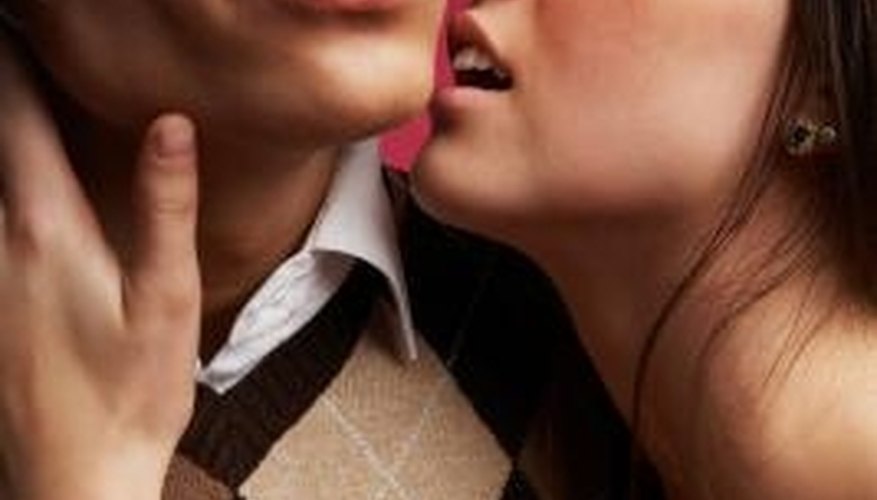 Prolonged Eye Contact
The most obvious sign of physical attraction is through prolonged eye-to-eye contact. This indicates that you are appreciatively noticed and the other party would like to catch your attention in return. However, the use of eye contact should be done correctly. If you look someone in the eyes without any expression, it may be read as anger or confusion. Complement eye contact with a smile for it to be rightfully interpreted as appreciation.
Touching
Touching is an obvious sign of physical attraction in a relationship. A gentle touch on your hair, hands, or cheeks could mean endearment and that your partner finds you attractive. This physical sign may also mean eagerness to have deeper physical contact. Once you also shows signs of enjoying the touch, your partner may progress to gentle caressing of the back, then the neck, and to other body parts.
Lip Biting
The lips are one of the most sensitive parts of the body that may indicate desire to the other person. Biting the lips or even just lip smacking is a common gesture made by a woman to indicate that she is attracted to her partner. Moreover, it is a subtle way of showing intimacy toward the other party. This manner makes the lips redder and moister, thus catching the attention of the other person.
Whispering Acts
Nothing speaks physical attraction more than you and your partner's nearness to each other. If your partner leans close to you and frequently whispers in your ears, it shows that he is deeply attracted to you and wants to establish intimacy. If you also enjoy the sensation and are agreeable to your partner and the acts, you may return the favor by doing the same. Whispering is also a way of communicating interests in a thrilling and flirtatious way.
View Singles Near You