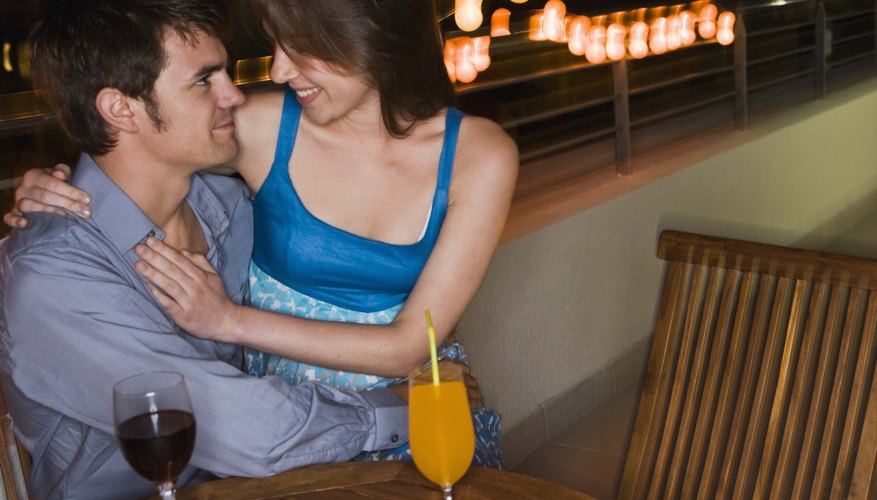 Interface Types
For most of these games, the interface is the key to playing the game. For games like "Naruto Date Sim," the interface changes from screen to screen, but always has buttons to press. For example, when talking to a girl, you have the options of "Talk," "Ask," "Gift," "Date" or "Kiss." The screen also displays how well you know that girl in terms of a level and experience. "Virtually Date Ariane" is a game with a minimal interface, and you click areas of the screen to get reactions. "Finding My Heart," uses a point-and-click interface.
Dating Experience
These games contain light RPG elements. In "College Romance," you click a series of conversational options to reach the end of the game and the dates with the girl. "FF Date Sim," on the other hand, uses an experience system; each time you successfully accomplish something, you earn experience with the girl, such as getting 6 points when you talk to her. If you don't have enough experience with the girl -- she doesn't know you -- you can't do some things like ask her out.
Girls and Themes
Most of the girls in these games look like characters from anime programs, but aren't necessarily actual characters. There are, however, some games which do have characters from games or TV shows, like "Naruto Date Sim," which has characters from the Naruto series and "FF Date Sim," featuring characters from the "Final Fantasy" video game series. "College Romance" and "Purra Academy," on the other hand, have their own unique characters. "Virtually Date Ariane" uses a computer-generated woman.
Age-Appropriate Content
These games are not recommended for children, as they usually contain adult themes. Some, but not all, of these games do end with the character making love to the women. Some games include an age-restriction question -- "Are you 18 or older?" -- but not all of them do. They do not necessarily show the actual sensual acts, but still contain these sensual themes. For many of the games, the screens fade to black instead of depicting something sexual.
References
View Singles Near You