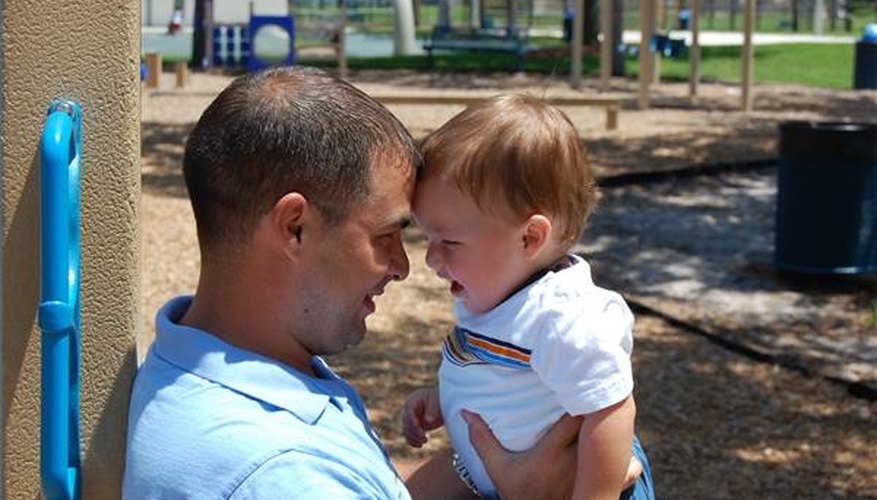 Communicate With the Kids
It can be difficult for children of any age when you start dating again, so approach the subject with care and communication. Peter Ehrlich writes on Askmen.com that if it's an appropriate story, you should explain how you met your "new friend." This can help establish the importance of romance in adult relationships. Also, be sure to ask your child how she feels about this new development. Again, communication is key, and your children should learn how to express their feelings. Finally, make sure your child knows that he will always be your top priority, no matter what else changes in your lives.
Meet a Nice Lady
Public sporting events are the perfect way to meet dates who are active and fun and appreciate the outdoors and children, Ehrlich states. Check out a local baseball game, a NASCAR race, soccer or hockey games, or attend a local school event or another educational venue such as the museum or zoo. These wholesome activities will attract the nice type of lady you'd want to introduce your children to. Lastly, Ehrlich suggests, try the grocery store, and scope out the type of groceries she's buying. Maybe you'll find another single parent who could later become your grocery-shopping partner.
Relationship Guidelines
Take it slow when pursuing another relationship. You and your children have already been through the death of your wife or a painful divorce, you don't want to cause any more emotional trauma. Don't even introduce your new flame to your children until you're sure that a serious relationship has developed; anything less can confuse or hurt your kids. Also, make sure that the women you're dating understand that you're a parent first and a boyfriend second, and if they can't accept the fact that your kids come first, end the relationship.
View Singles Near You