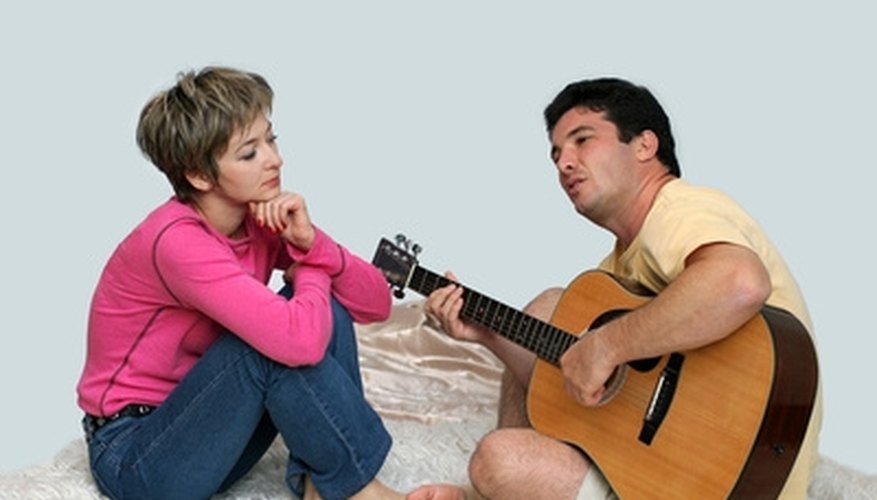 Scope him out slowly. Check out what he's been up to on Facebook or Twitter, and notice if he's attached to any one girl. If he is single, proceed carefully and write him a casual note, asking how he's been lately.
Analyze how she acts when you run into her spontaneously. Is she glad to see you? Do her friends smile at you encouragingly, giving you hope that she missed you too. While these hints may be indirect, they can be helpful in knowing if your ex still cares about you.
Don't play games. If you want to win back your ex, do not play hard to get because he may know you want him to call you if you do. Avoid dating other men to make him jealous.
Stay in contact with your ex, if appropriate. Call and email her just to chat and update her on your life, and sound genuinely interested as she fills you in on her life. Remember her birthday and send her a card and flowers.
Try visiting a favorite Chinese restaurant or all-night coffee house for your first date to remember old memories and trigger familiar conversation. Segue into funny tales about trips you took together or romantic dates. If appropriate, casually caress his leg.
Be creative. Try a few different approaches, from serenading your girl at a baseball game, to painting her pictures of your memories of your relationship as a present.
Attend therapy to understand what went wrong in the relationship. If one of you had an affair during the relationship, attending counseling may help address issues and rebuild communication and trust.
Warning
Think about it carefully and make sure it is healthy to return to your ex.
View Singles Near You