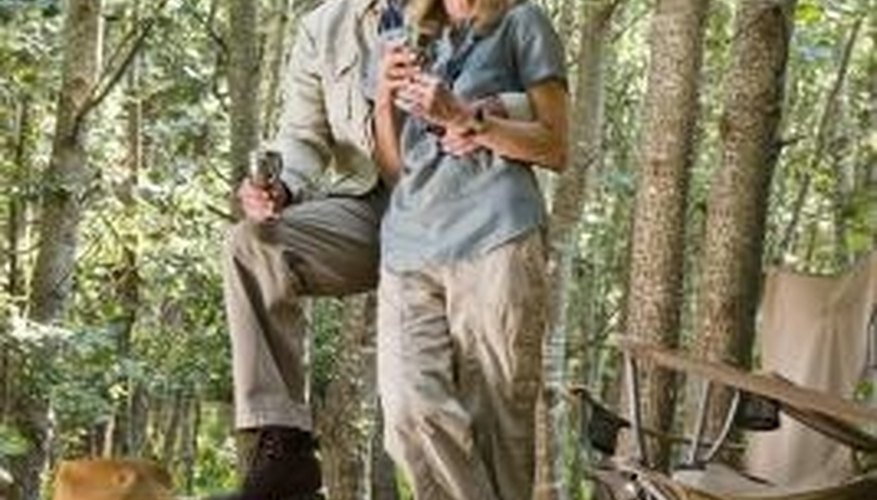 How Speed Dating Works
Speed dating events bring together preregistered groups of single adults and offer them the opportunity to spend a short time, typically five to 10 minutes, talking one-on-one with each "date." A signal is then given and people move on to spend the same length of time with the next potential partner. Participants note which of the people they've met that they would like to see again, and if the feeling was mutual, the agency sponsoring the event provides follow up contact information.
Speed Dating Flavors
Speed dating excels in its ability to preselect groups of people with common cultural backgrounds, interests or inclinations. There are speed dating events for Christians, Jews, Muslims, gays, lesbians, people from a variety of ethnic backgrounds or professions and sub-specialties, such as "Cougars and Cubs" or the financially successful. Highly specialized in-person speed dating events are more often found in major metropolitan areas.
Speed Dating Advantages
The brief duration of each speed dating encounter is offset by the fact that speed dating agencies screen for certain criteria in advance. If smoking is a deal-breaker for you or you're only interested in meeting people with college educations, a good speed dating service won't seat you across from a nicotine-addicted dropout even for five minutes.
Speed dating also removes the awkward step of having to indicate to potential partners whether you'd like to see them again. Participants mark their choices on a list, and the contact information is only given out later if both people marked down interest in each other.
Speed Dating Tips
Investigate an organization thoroughly before registering for one of its speed dating events. Find out what its screening methods are and how their events are structured. If an agency is a good fit for you, the odds improve that one of your speed dates will be too.
Be well-groomed, well-dressed and be yourself. If you're much more comfortable in Levis, don't represent yourself as haute couture. Put some thought into a few important questions to help you determine whether you'd enjoy spending more time with an individual.
View Singles Near You