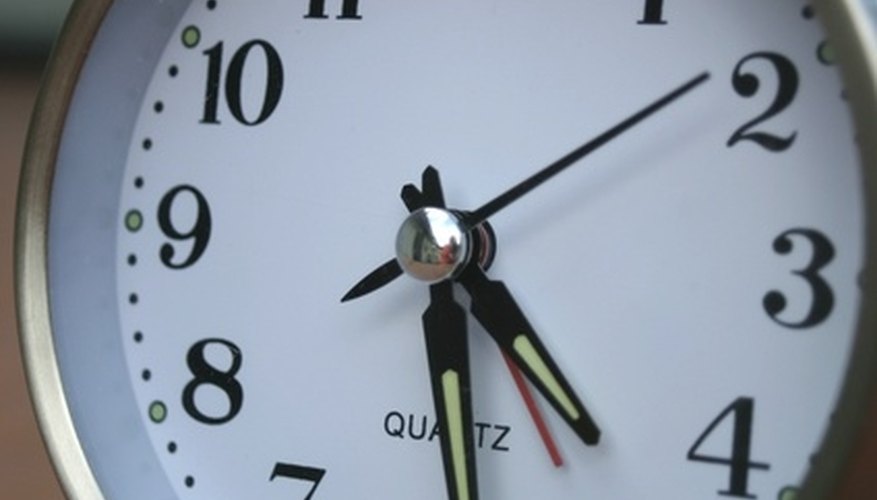 Registering
The organization hosting the speed-dating event, whether it's a matchmaking company or young professionals organization, requires singles to register before the event. This way the organization can ensure that there are equal numbers of men and women for the event. In addition, some organizations set requirements for speed-dating participants. For example, some speed-dating events include an age range, like young singles from 25 to 35 or older singles from 45 to 65. Make sure that you meet the requirements for the speed-dating event before you try to sign up. Most organizations allow you to sign up online or by telephone.
Dating
Singles have to follow several procedures during the speed-dating event as well. Most organizations ask participants to show up to the event at least 15 minutes early so that they can get signed in and receive their name tag and scorecard. During the speed-dating event, the women remain seated, and the men move from woman to woman. Most speed dates last five to eight minutes, and the organizer will signal when it is time for the men to move on to the next single woman. Singles can talk about themselves but should not disclose overly personal information like their last name or phone number. In addition, singles should not ask each other out on dates during their speed date.
Connecting
The speed-dating organization helps singles who sensed a spark to connect. Singles use the scorecard they received at the beginning of the event to select those singles---if there were any---with whom they would like to connect. They submit these scorecards to the speed-dating organization, which analyzes them to determine which singles chose each other for a second date. Then the speed-dating organization puts the couple in contact with each other. Singles who expect to leave the speed-dating event with a handful of phone numbers will be disappointed. Prepare to casually mingle with singles and then wait to hear from any potential connections.
View Singles Near You