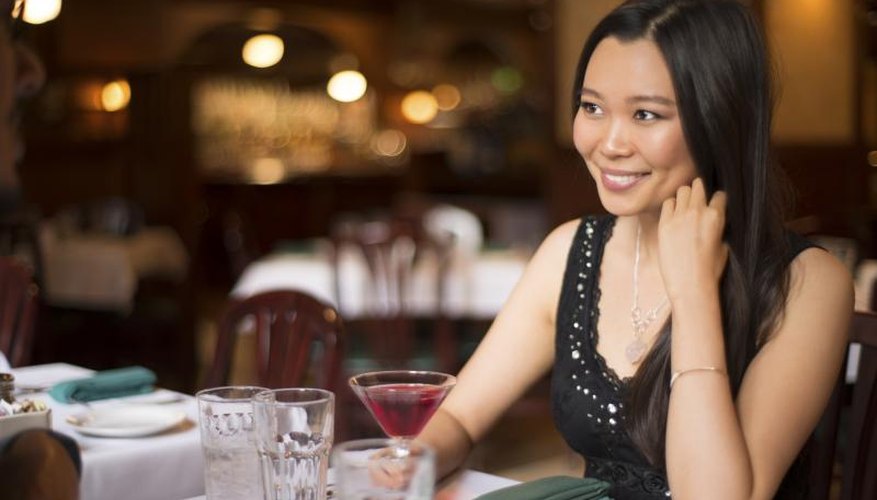 Indirect Invitation
You don't always need to outright ask a woman for a date. Using an indirect approach when asking a woman out can reduce the risk of feeling awkward or uncomfortable, notes doctor of social and personality psychology Jeremy Nicholson in his article "5 Ways to Indirectly Ask for a Date" on the Psychology Today website. Strike up a conversation about what each of you is doing for the weekend. When she tells you her plans, say something such as, "That sounds like fun, maybe the two of us could try something like that together next week."
Her Idea
A variation of the indirect invitation is to make her think that the date idea was hers. Ask her a question about a place that you might want to take her or an activity that would make a fun-filled first date. Say something along the lines of, "What's your favorite place to get a truly stellar cappuccino near here?" When she tells you her favorite coffee shop, suggest that the two of you go there so that you can try it.
Clear and Confident
Acting needy isn't likely to get you a date. Remember, you're not begging for her company, you're asking her to go out with you. If you're going with a direct approach, ask the woman who's caught your eye to go out with you in a confident way. For example, try, "I think that the two of us should go out on Friday night. And I already have the night of your life planned." Asking her out in an assertive way also means using confidant body language and gestures. Hold her gaze and lean in as you discuss the date.
Creative Content
Dating is a lighthearted time in which two people get to know each other. It's a time of discovery and fun. Show off your whimsical side. Go grand and try an over-the-top gesture such as sending a singing telegram to ask her out. If out-there acts aren't your personality, take it to a smaller size that is equally as creative. Give her a fortune cookie that has your question inside. Use a theme that matches your date idea. For example, if you're asking her out for coffee, bring her a to-go cup first. Write your date request on the side of the cup.
View Singles Near You