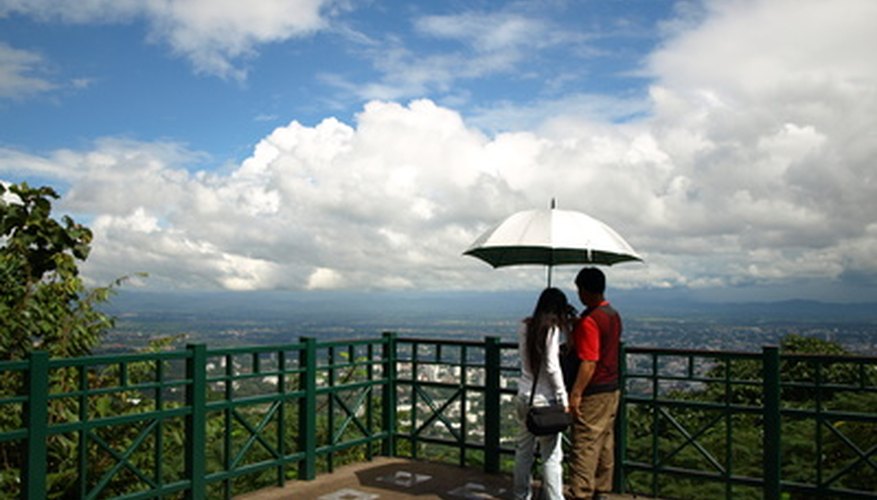 Camping
You don't even have to leave home to have a camping excursion. If you have a backyard, weather permitting, set up your own campsite. If you don't have a tent, use sleeping bags or plenty of large blankets. Another option is to set up the same equipment indoors in the living room or bedroom. Make S'mores, have dinner by candlelight and enjoy each other's company.
Recreate the First Date
Not only could recreating the first date be romantic, but it can be exciting to put together. If you can't get to the same location, pull it off at home or someplace nearby. For example, if you went out for tacos on your first date, make the meal together at home and attempt to create a similar atmosphere. It doesn't have to be exact, sometimes the thought is more than enough.
Sporty Activity
No matter what area you live in, chances are there is some sporty activity that you can do for a spontaneous date. If you live near woods, consider going hiking. Other options are going to the driving range or playing mini golf. You can also play a few games of pool together and snack on some bar food. Bowling is another option.
Beach
If you have a beach within driving distance, pack a lunch and go down to the seaside for a few hours. Even if it's too cold to go in the water, walk along the edge or on the boardwalk. You can also go for a walk on the beach or boardwalk at night; just check first to make sure it's allowed.
Just Dessert
Instead of going out for a full dinner, skip the big meal and go for just dessert. Consider going to a small cafe, one that neither of you has been to before. You can eat the dessert there or grab it to go and eat in a park or small picnic area nearby.
View Singles Near You