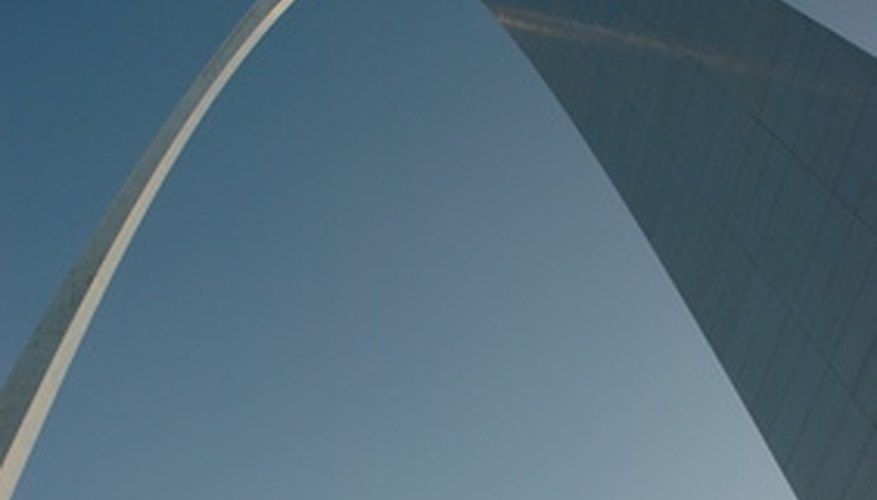 Sanctuaria Wild Tapas
For a truly unique and romantic dining experience, Sanctuaria Wild Tapas provides an option that is moderately priced at $10 to $15 per plate. Tapas is a dining experience ideal for couples as they sample the appetizer-sized dishes. It lets couples be adventurous together as they try a variety of flavors and promotes intimacy through the sharing of each plate. The Wicked Good Shrimp, spicy sauteed tiger prawns, is the hands-down favorite of the establishment and shouldn't be ignored. The cocktails embody Latin flavors to complement the dishes, and each one is made by hand to suit the customer in a surreal setting decorated with 17th and 18th century church art. As of 2010, Sanctuaria Wild Tapas is open nightly for dinner and beyond.
Sanctuaria Wild Tapas
4198 Manchester
St. Louis, MO 63110
314-535-9700
sanctuariastl.com
Aya Sofia
Aya Sofia, with its jewel-toned decor and belly dancers, offers an exotic venue for your romantic dinner. Start your meal with a meze, or small plate that you and your date can share, like traditional hummus. The restaurant is one of the few establishments in the city that offers authentic Turkish cuisine like kuzu incik, a Mediterranean-style lamb shank, and musakka, a baked eggplant and beef dish. For those who are less adventurous, Aya Sofia offers a filet mignon and shish kebabs. Aya Sofia is named for a Byzantine church that Ataturk, modern Turkey's iconic leader, declared a national museum in 1935. The restaurant pays homage to its cultural roots, and the atmosphere and food tries to capture the romance of Turkey. Aya Sofia serves lunch, dinner and a Sunday brunch.
Aya Sofia
6671 Chippewa
St. Louis, MO 63109
314-645-9919
ayasofiacuisine.com
Cielo
Nothing exudes romance like Italian food, and Cielo in the Four Seasons Hotel complements its Italian fare with stunning views of the St. Louis Arch and the Mississippi River. Diners can choose indoor seating on the 8th floor or rooftop dining as weather permits. The menu includes classics like gnocchi and ravioli as well as several seafood dishes, such as the Dungeness crab and lobster gratinata you can share with your date. If you opt to try breakfast, you may wish to try the applewood-smoked salmon with Bermuda onions, capers and tomato cream cheese atop a bagel. Cielo is open for breakfast, lunch and dinner and offers weekend brunches.
Cielo
999 North 2nd St.
St. Louis, MO 63102
314-881-5800
fourseasons.com/stlouis/dining/cielo
Giovanni's on the Hill
Established in 1975, Giovanni's on the Hill is a romantic Italian restaurant in "The Hill," a picturesque Italian neighborhood found on the highest point of the city's topography. Chef Giovanni was featured on Oprah when he created a dish in her honor, Papardelle alla Bella Oprah, which was added to the menu and is a popular vegetarian choice for diners. The menu has a wide variety of pasta choices including another celebrity-inspired dish, Farfelline del Presidente Reagan, created especially for former President Reagan in 1985. The restaurant has an elegant and cozy atmosphere, with low lighting and candles. Giovanni's on the Hill is open for dinner Monday through Saturday.
Giovanni's on the Hill
5201 Shaw Ave.
St. Louis, MO 63110
314-772-5958
giovannisonthehill.com
Top of the Riverfront
Top of the Riverfront, located atop the Millenium Hotel, is a revolving restaurant providing 360-degree views of the city and American fare. The panoramic views of the Gateway City epitomize a romantic setting. The restaurant is best known for steaks, including a massive 24-ounce grilled Porterhouse; however, the menu also features items such as a pork shank with beans and rice or lobster with butter. A bottle of wine or a selection from their full bar may accompany your meal to complete the sky-high experience. Top of the Riverfront offers dinner Tuesday through Saturday and a Sunday brunch.
Top of the Riverfront
200 South 4th St.
St. Louis, MO 63102
314-241-9500
millenniumhotels.com/millenniumstlouis/restaurant
View Singles Near You