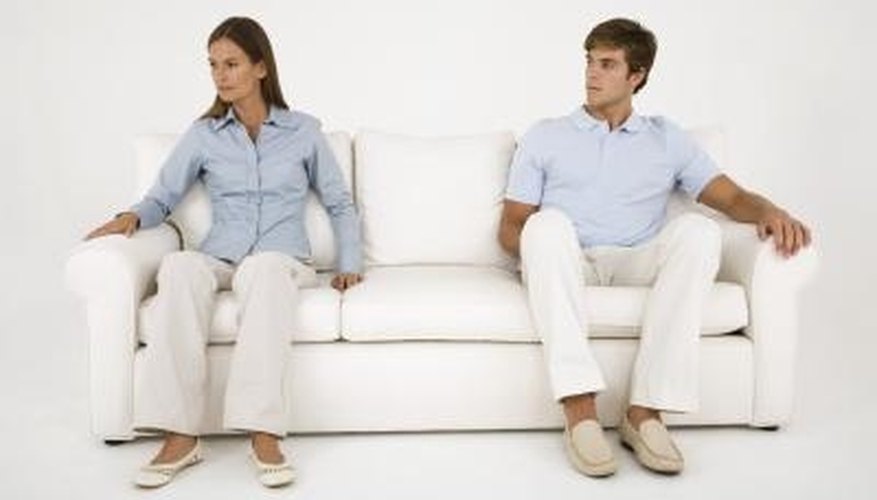 Denial and Shock
You will likely feel either denial or shock as your first feelings after a break up. During denial you might not believe that the break up has really happened. You're waiting for the other person to declare "April Fools!" so you can go on your next big date. During shock you might feel both outraged and blindsided. You'll feel as if the breakup happened without any warnings. During this stage you may vacillate back and forth among these feelings.
Confusion and Bitterness
Feelings of confusion and bitterness may take form next. These manifest from shock and feelings of being blindsided. You may feel confused because you saw no warnings that the relationship would end. You will feel confusion about why he broke up with you. This may cause you to feel bitterness at the other person for breaking up with you for no apparent reason. Again, you will vacillate between these feelings. Confusion will lead to bitterness, and because you're bitter that he broke up with you for no apparent reason you'll feel confused again.
Hope
Once you move beyond bitterness you may feel hope that the relationship can be saved. You might tell yourself that you can change or that you can fix the reason that the person broke up with you, even though you don't know the reason. During this stage you will move the blame from the other person and put it on yourself. You'll inadvertently accuse yourself of the break up by assuming your actions caused it and can fix it. You may try calling or talking with the person in hopes of salvaging the relationship.
Moving On
As time passes between the break up and the present you'll begin to move on. You'll realize that no matter how much you change the other person doesn't want to salvage the relationship. You might recognize that the reason for breaking up didn't have much to do with you, but happened because the other person simply didn't want the relationship anymore. As a result, you may start to think better of yourself. You'll realize that you aren't the problem and will begin dating again.
View Singles Near You