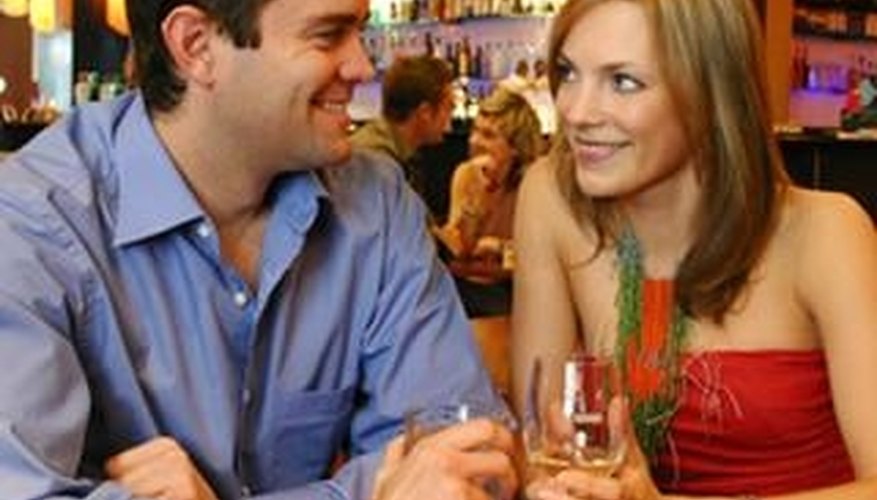 Make Sure You're Over Your ExBefore you start dating again, be sure you're over your ex. Rebounding hurts yourself and the rebound and doesn't lead to a good relationship. If you'd take your ex back, talk about her constantly or get angry or upset every time she comes up, it's probably not time to start dating. However, there comes a time when that's no longer an issue, and you're ready to move on.
Consider Some of the Things You Liked/Disliked About Your Former PartnerEven after the relationship has ended, there are good things about bad things about it. Consider closely some of the things you liked about your former partner and keep a list of them. Remember the things you want the next person you date to have, and the things you never want to deal with again. Be as detailed as you wish, and if you want, have a separate list for things that you are neutral about. Remember that no one is perfect, so consider the things that are most and least important to you.
Meet PeopleRemember that there are tons of people to choose from, so you don't have to date or marry the first person you see. You don't even need to date the first person you find attractive. Get to know people and get a feel for what you do and don't like and what that looks for in a relationship. Join singles groups in your area, join online dating services, enroll in classes in the park district, go to the park and spend time hanging out with friends to meet people. In other words: get out. You can't meet anyone if you stay at home feeling sorry for yourself or worrying that no one will like you.
Go On a DateGo on a date. It doesn't have to be with your dream person, but you do need to get back out there. Enjoy dinner and a movie or whatever it is you are doing and enjoy time spent with someone new. There's always a first time and a first date, so use it for practice. It might be someone special, but it might just turn out to be someone you go on a date with. Remember that one date does not mean a commitment.
Tip
Consider going on a blind date with someone you meet online or someone your friends know. This will give you the opportunity to remember what it's like to date again without tons of pressure.
Warning
People, especially friends and family, will try to tell you you're ready or not ready to date someone. You know better than them whether or not you're ready, so don't listen to pressure and if you don't want to date someone, don't.
View Singles Near You